No toll on national highway till December 2
₹ 500 notes to be accepted at toll plazas on NH from December 2
Centre has also extended the suspension of parking charges at all airports till Nov 28 midnight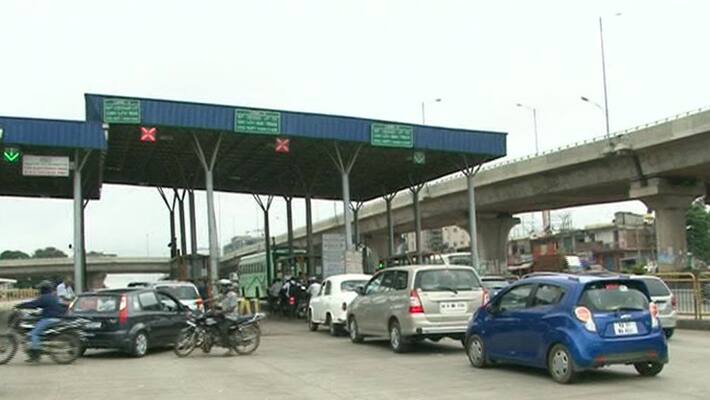 Scrapped ₹500 notes to be accepted at toll plazas on national highways from December 2 midnight to December 15.
"Toll suspension is extended till December 2 midnight across all national highways," Union Minister of Road Transport & Highways and Shipping Nitin Gadkari tweeted.
On November 22, the government had also extended the suspension of vehicle parking charges at all airports till the midnight of November 28.
Sufficient swipe machines to be installed at toll plazas with help from SBI and other banks.

The earlier deadline for not paying at toll booths across the country had been November 14. With the ₹500 and ₹1,000 notes being out of circulation, people are saving their ₹100 notes and other change. At such a time if precious tender is spent on toll booths then the already inconvenienced public will find itself in a more difficult situation. Sensing a possibility of public revolt the government has extended this deadline. Hopefully, by then, the country will be returning to normalcy. However, with ATMs being recalibrated and new currency notes not available with more half the public the move will bring relief to inter-city travellers.
The decision has been taken to ensure smooth traffic movement across all National Highways and provide relief to cash-starved people who are queuing up outside banks. The government had earlier decided to accept the withdrawn notes at toll plazas till November 11 midnight but that led to chaos in the absence of adequate change, causing massive traffic jams.
Last Updated Mar 31, 2018, 6:32 PM IST