Nirbhaya: Hanging of convicts to not take place on February 1; execution stalled until further orders
Nirbhaya convicts cannot be hanged until the mercy petitions of all are rejected by the President, argued AP Singh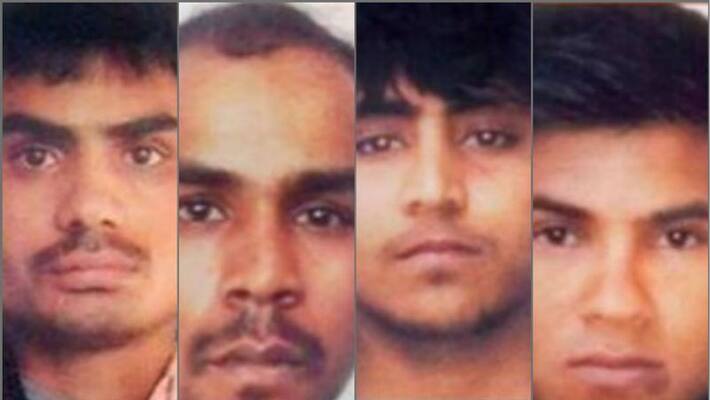 New Delhi: A Delhi court has stayed the hanging of Nirbhaya convicts on February 1 until further orders. Additional Sessions Judge Dharmender Rana at Patiala House Court has passed the order with respect to the applications filed by the convicts seeking stay on the execution scheduled for tomorrow at 6am.
A Sessions Court in Patiala House on January 17 had issued fresh death warrants ordering their execution on February 1.
Claiming that they have not exhausted all the legal options, the convicts sought a stay on execution. While Vinay Sharma has already submitted his mercy plea to the President of India, two other convicts, Akshay Singh and Pawan Gupta, have not yet availed the remedy of mercy pleas.
Akshay, Mukesh and Vinay had moved curative petitions, which have been dismissed. The Supreme Court dismissed the third curative petition on Thursday.
One of the four Nirbhaya case convicts, Pawan Gupta, has filed a review plea against the Supreme Court's decision dismissing his juvenility claim at the time of the gruesome rape and murder case that shook the nation in 2012.
Also read: Nirbhaya case: Convict Pawan moves review petition with juvenility claim day ahead of execution
 
On January 20, the Supreme Court had rejected Pawan Gupta's petition of juvenility and had held that the issue has been decided based on documents and cannot be re-exercised. Yet, he filed a review plea.
The death row convicts had on Thursday moved a trial court with a plea to stay the February 1 execution "sine die" saying they are yet to avail their remaining legal remedies.
Of the four convicts, Mukesh Kumar Singh has exhausted all his legal remedies, including the mercy plea which was dismissed by President Ram Nath Kovind on January 17 and the appeal against the rejection was thrown out by the Supreme Court on Wednesday.
The Supreme Court guidelines also stipulate that convicts cannot be hanged until 14 days after their mercy plea has been rejected by the President.
Also read: Nirbhaya case: Supreme Court dismisses Akshay's petition
Last Updated Jan 31, 2020, 6:34 PM IST