New Year celebrations to last only 15 minutes in Karnataka's coastal town Mangaluru
Mangaluru police commissioner issued advisory orders to ensure public safety during New Year celebrations and said, "New year comes every year. For a day of happiness, don't put yourself or your children at risk or create problems for others."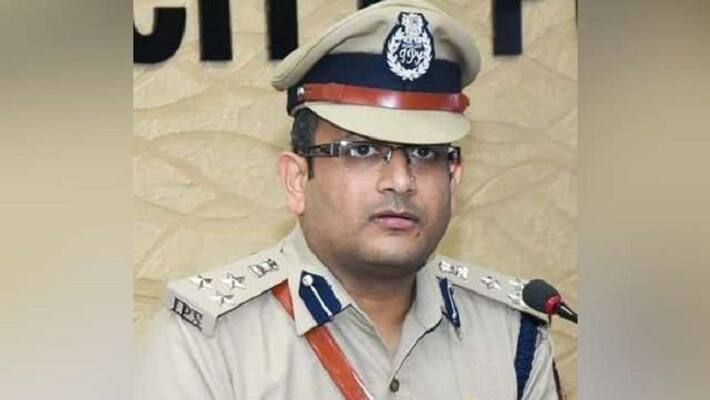 Mangaluru: On the backdrop of Mangaluru violence during anti-CAA protests on December 19 in Karnataka, the Mangaluru Police have issued advisory orders to ensure public safety during New Year celebrations. 
Mangaluru police commissioner Harsha has instructed all to end New Year celebrations in public by 12:15 am and the gathering to vacate the place as soon as possible.  
He said, "Hotels, resorts or any organisation that are organising New Year parties, need to ask permission with the police and also possess written permission to conduct parties. The New Year celebrations should wind up by 12:05 am. An additional 15 minutes will be given for people to disperse." 
"There are various other departments where the organisers need to take permission for New Year celebrations. The rules prescribed by the concerned departments need to be followed. Permission from excise department is mandatory, wherever alcohol is served. If anyone is organising New Year celebrations using public funds, the organisers should make sure that precautionary measures such as fire safety, fire fighting equipment, and ambulance are in place. The alcohol shops need to be closed before 11 pm and the conditions prescribed by the excise department needs to be followed. If anyone wants to keep shops open till 12 am, permission from excise department is mandatory.
"During the New Year celebrations, safety of women is very important. If anyone harasses women for any reason, strict action will be taken against them. Additional women police will be deployed for the safety of women. Organisers should inform the party revellers to behave well with women. Noise pollution should be avoided. The organisers should install CCTV cameras and co-operate with the police if CCTV footage is required". 
Action will be taken under the Excise Act against bars or liquor shops for any lax in following the guidelines. Liquor should not be served to those below 18 years of age. Those below 18 years should be accompanied by their parents, minor children should not be allowed to take part in such programmes. Girls/women should not be abused or harassed during any of the programmes. If anyone misbehaves in public places, parks, railway stations or sports grounds, strict action will be taken against them.
While concluding, Harsha advised and said, "New year comes every year. For a day of happiness, don't put yourself or your children at risk or create problems to others. Do not drink and drive. Do not burst firecrackers or trouble others. I wish everyone a very happy New Year 2020."
Last Updated Dec 31, 2019, 12:16 PM IST