Mumbai Police and 'The Great Khali' will teach you the importance of wearing helmet, watch video
Mumbai Police advised everyone to wear a helmet while riding two-wheelers.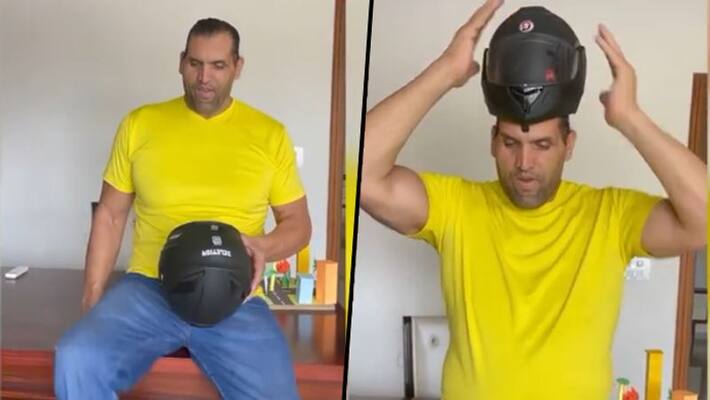 Mumbai Police regularly exhibit innovative and creative social media campaigns to inspire people to obey traffic rules. Their latest post shared a video starring professional wrestler 'The Great Khali' to urge people to wear helmets correctly while riding two-wheelers.
Mumbai Police shared the video on Instagram with the caption, "The 'Great Khali' knows that without a proper helmet, yeh ride 'khali' itne hi duur ja sakti hai!"
In the video, Khali struggles to wear a small helmet that does not fit his head. The clip highlights that just donning a helmet is not enough to guard oneself — it is also vital to ensure that the headgear is of the right size and fits the head properly.
After being shared online, the clip has accumulated over 58,000 views and 11,000 likes. Also, netizens praised how the social media team has used creative ways to convey the public's message; watch the video.
Last Updated Aug 4, 2021, 10:29 AM IST