Madhya Pradesh: 700 BJP workers tender resignation en masse
350 out of 550 office bearers from the BJP's minority cell in Madhya Pradesh tender their resignations in Jabalpur against the CAA, NPR and NRC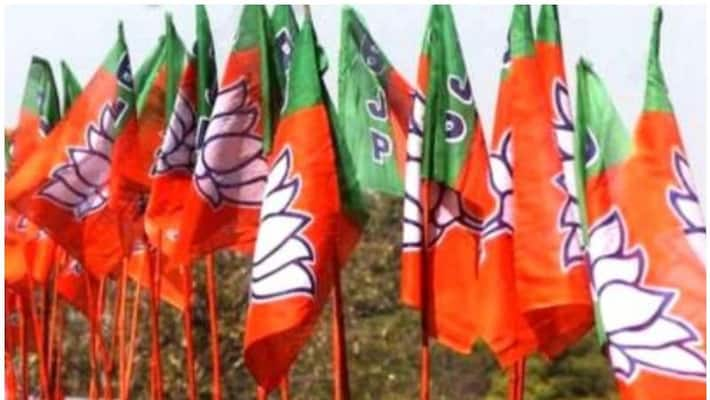 Bhopal: The saffron party has been trying hard to create awareness about the newly enacted acts but looks like they haven't been able to silence the growing dissent of voices within the BJP unit in Madhya Pradesh against the newly enacted Citizenship law (CAA), National Population Register (NPR) and National Register of Citizenship (NRC). 
On Thursday, as many as 700 party workers resigned en masse from the party in Jabalpur. Workers, as well as senior functionaries of the BJP's unit in the district including its head and former chancellors left the party to register their disapproval against the CAA, the NRC and the NPR. All the workers were from the minority cell of the BJP.
According to a report on a daily, Jabalpur BJP head was quoted saying, "We have resigned en masse from the party in public interest. The anger against the controversial Act has been growing among citizens with each passing day. So, it's our duty to stand by them and democracy is all about public voice." 
The saffron party, however, denied that the workers were members in order to brush aside their resignations. On Friday, however, workers who had resigned showed their primary membership certificate to the media in response to the party.
Three days ago, Narayan Tripathi, the BJP MLA from Maihar also opposed the controversial law. "The BJP should either follow Babasaheb Ambedkar's Constitution or 'tear and throw it away', as it is clear that the nation cannot be divided on religious lines," he said.
"There is a civil war-like situation in every street, which is fatal for our country. We cannot imagine it developing into such a state of affairs. I opposed it (the CAA) when I became aware of it. A similar situation prevails not just in my constituency Maihar, but also in other places. The country cannot be divided on the basis of religion," Tripathi said while speaking to reporters.
Last Updated Feb 2, 2020, 3:51 PM IST