Lok Sabha passes Epidemic Diseases (Amendment) Bill to protect healthcare workers
The legislation provides for up to seven years in jail for those attacking healthcare workers fighting the coronavirus or during any situation akin to the current pandemic.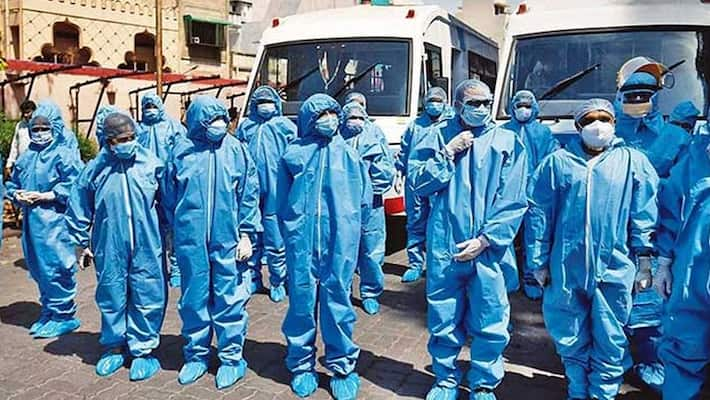 New Delhi: Lok Sabha on Monday passed the Epidemic Diseases (Amendment) Bill, 2020 to protect healthcare professionals against violence during crises such as the COVID-19 pandemic.
The bill, which had been cleared by Rajya Sabha on Saturday and passed by voice vote in Lok Sabha, moots up to five years' imprisonment for those attacking doctors and healthcare workers during a health crisis.
The bill intends to ensure that during any situation akin to the current pandemic, there is zero-tolerance to any form of violence against healthcare personnel and damage to property.
Under the proposed act, the commission or abetment of such violence will be punishable with imprisonment for a term of three months to five years and with a fine of Rs 50,000 to Rs 2,00,000.
Also read:  Insolvency and Bankruptcy Code (Second Amendment) Bill, 2020 passed in Lok Sabha
In case of causing grievous hurt, the imprisonment shall be for a term of six months to seven years and with a fine of Rs 1-5 lakh.
Replying to a debate on the bill in the lower House, Health Minister Harsh Vardhan said this was a empowering legislation and states could make additions to the act.
The ordinance has given a very strong message to perpetrators of violence against medical professionals and health workers during the pandemic, Vardhan said.
"We have all noticed that there has been a dramatic decline in the incidents of violence against health workers all over the country," he said.
The Epidemic Diseases (Amendment) Bill, 2020, will replace an ordinance issued in April by the government.
The bill covers public and clinical healthcare service providers, such as doctors, nurses, paramedical workers, community health workers, and persons empowered under the Epidemic Diseases Act.
 
Last Updated Sep 22, 2020, 11:27 AM IST