Insolvency and Bankruptcy Code (Second Amendment) Bill, 2020 passed in Lok Sabha
Parliament passed the Insolvency and Bankruptcy Code (Second Amendment) Bill, 2020, with Lok Sabha passing it with a voice vote on September 21.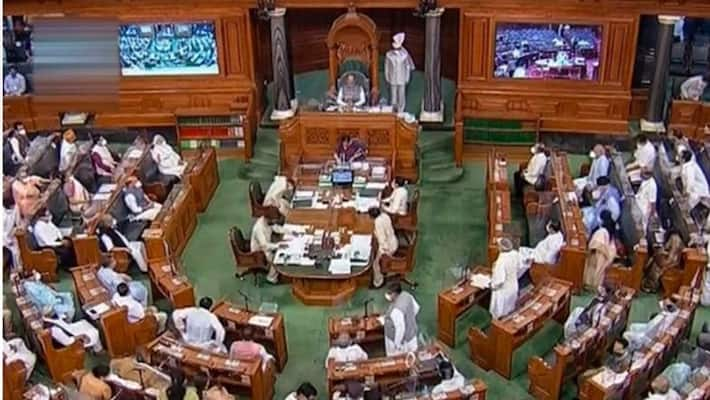 New Delhi: The Lok Sabha passed the Insolvency and Bankruptcy Code (Second Amendment) Bill, 2020 on Monday (September 21) through a voice vote.
Earlier, Rajya Sabha had passed the bill on Saturday. The bill amends the Insolvency and Bankruptcy Code, 2016 which provides a time bound process for resolving insolvency in companies and also among individuals.
Responding to the queries raised during the debate on the insolvency code, Finance minister Nirmala Sitharaman said the bill is aimed at bringing immediate relief to the companies affected by the COVID outbreak. The bill seeks to replace an ordinance promulgated in this regard in June. "We had to prevent any company, stressed because of COVID, from being pushed into insolvency", the Finance minister said.
Responding to a discussion on the IBC amendment bill in Lok Sabha, Sitharaman said stakeholders have other options for loan stress resolution and initiation of insolvency proceedings for defaults occurring during the pandemic have been banned forever.
Also read:  PM Modi assures MSP will stay; says Farm Bills will empower farmers
"Our assessment is it's unlikely given that the stakeholders have very many options even during the Covid period for recovery of loans…and the defaults occurring during this pandemic period are being kept out forever," she said on Monday.
The minister also said the increased threshold for initiating insolvency proceedings from Rs 1 lakh to Rs 1 crore would protect micro, small and medium enterprises (MSMEs) from being taken to insolvency court.
The legislation seeks to temporarily suspend initiation of the corporate insolvency resolution process, CIRP under the Code.  It replaces the Insolvency and Bankruptcy Code (Amendment) Ordinance, 2020 promulgated in June this year.
The Bill provides that for defaults arising during the six months from 25th of March this year, CIRP can never be initiated by either the company or its creditors.
The bill was part of the government's phased approach to ensure that "Companies are in a position to stand on their own, however frail they may be", after the lockdown measures are completely removed, Sitharaman added.
Last Updated Sep 22, 2020, 11:10 AM IST