Kerala: Speaker gives nod to no-confidence motion against Pinarayi government
All the legislators and their personal staff were subjected to COVID-19 testing before the session and no MLA tested positive for the virus.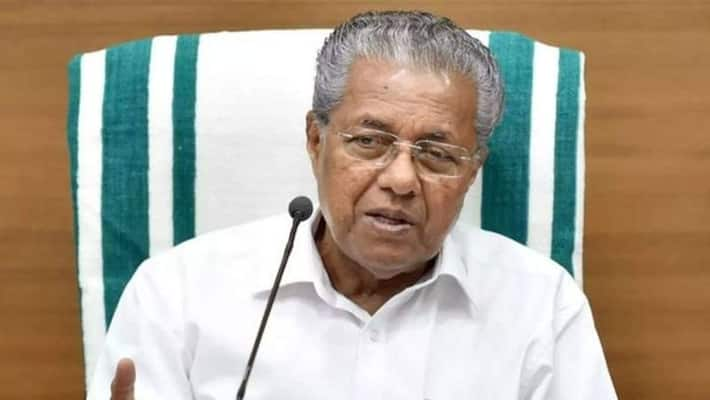 Thiruvananthapuram: The United Democratic Front (UDF) moved the no-confidence motion in the Kerala Assembly against the Pinarayi Vijayan-led government on August 24. The Speaker allotted five hours to debate on the issue which began at 10 am in the house. It was today (August 24) that the one-day session of the legislature began with COVID-19 protocol.
Ramesh Chennithala, the Opposition leader demanded that the Speaker shouldn't chair the house in light of the notice given by M Ummer of the IUML seeking removal of Speaker Sreeramakrishnan.
Ummer said that the Speaker was a stain to the House, as he attended a function sponsored by Swapna Suresh, one of the main accused in the gold smuggling case.
Also read:  Prashant Kishore attacks BJP's nucleus: 4 lakh youths join Trinamool Congress
Meanwhile, Speaker Sreeramakrishnan rejected the notice given by the Opposition to move a resolution against him.
He referenced the Clause C of Article 179 of the Constitution which states that no resolution for the removal of the Speaker shall be moved unless at least 14 days-notice has been given with the intention to move the resolution.
Also read:  16-year-old, boyfriend hack younger sister with axe after she catches them in room together
He said that the notice in this regard did not meet the 14-day advance notice period criteria mentioned in the Constitution and rejected the notice.
Before the Assembly session was convened, all the legislators and their personal staff were subjected to COVID -19 testing. All MLAs tested negative for the COVID-19.
Last Updated Aug 24, 2020, 12:58 PM IST