Kerala News HIGHLIGHTS: Thamarassery forest office attack: All accused acquitted by Kozhikode court
Kerala News highlights: Thamarassery forest office attack: All accused acquitted by Kozhikode court .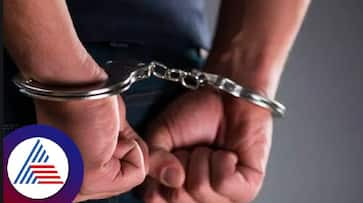 4.30 PM: Govt orders Vigilance probe against Congress MLA Mathew Kuzalnadan
Vigilance has been given permission to investigate irregularities in the purchase of land and buildings at Chinnakanal in the Idukki district by the state government. The development comes based on the report of Vigilance director.
---
4:15 PM:  Labourer returned from Kerala admitted to Kolkata hospital with Nipah symptoms
A man who had returned from Kerala was admitted to Beliaghata ID Hospital in Kolkata with symptoms of the Nipah virus. The man was admitted with high fever, nausea, and a throat infection.
---
3:45 PM: Step-father sentenced to 43 years imprisonment for sexually assaulting 17-year-old girl
A 17-year-old girl was sexually assaulted by her stepfather in Idukki. The accused was identified as a native of Velliyamattom, Koovakandam. The incident happened in 2018. The hearing was done by Fast Tarck Court Judge T. G. Varghese on Wednesday.
---
12.45 PM:  Thamarassery forest office attack: All accused acquitted by Kozhikode court
The Kozhikode Special Additional Sessions Court acquitted all 34 accused in the Thamarassery forest office attack
Widespread violence erupted in various parts of Thamarassery during the dawn-to-dusk hartal called by the Malayora Samrakshana Samithi – an association of the residents of the Western Ghats – to protest the Kasturirangan report. Police fired three rounds in the air to disperse miscreants who went on a rampage burning government offices and vehicles, attacking police and media persons and damaging shops in Thamarassery town.
---
12.15 PM: Second Vande Bharat Express set to depart from Chennai
The much-awaited second Vande Bharat Express will depart at 3 pm from Chennai's basin bridge yard. The train was handed over to the officials of the Palakkad division. Railways said that last night's trial run was a success.
---
12.00 PM: Arikomban returned to Upper Kodayar, confirms TN forest officials
The Tamil Nadu forest officials confirmed on Wednesday that the wild tusker Arikomban has returned to Upper Kodayar region. In the last received radio collar signal, Arikomban was traced in Upper Kodayar region. The officials are continuously monitoring him. 
Read More : Tamil Nadu: Wild tusker Arikomban causes havoc in Manjolai; Forest Dept shares pictures
---
10.15 AM: Man strangles wife to death in Wayanad; later surrenders before police
A man allegedly killed his wife by strangulating her in Wayanad and later surrendered before the police on Tuesday after 10 pm. Aneesha, a 35-year-old native of Kolavayal was killed by her husband Mukesh.
---
9.40 AM: Onam Bumper BR-93 results today; 1st Prize is Rs 25 crore
The Thiruvonam Bumper BR-93 results will be declared today at 2 pm.
Read More: Onam Bumper 2023 Result today: Who will win BR-93 lottery jackpot worth Rs 25 crore? Check HERE
---
9.10 AM: Kannur district panchayat submits additional affidavit in SC in stray dog attack case
The Kannur Zilla Panchayat submitted an additional affidavit to the Supreme Court mentioning the figures of the stray dog attack cases. 465 children were bitten in Kannur in two years. The affidavit also states the death of a minor boy Nihal. It also requested urgent intervention from the court.
---
8.40 PM: Helicopter hired for surveillance brought to capital for safety checks; deal signed
The controversial helicopter hired by the state government has been brought to the capital for safety checks. The inspection was held on the grounds of the SAP camp. The cost of the helicopter for 25 hours of flight will be Rs 80 lakh per month. Over 20 hours of use of the helicopter requires an additional Rs 90,000 per hour payment from the government. According to reports, the final deal for three years has been signed with the private company Chipson Aviation.
---
8.25 AM: Karuvannur bank fraud: ED to summon CPM MLA AC Moideen again
The interrogation of cooperative bank employees and intermediaries in the Karuvannur bank fraud case will continue today. Thrissur Cooperative Bank Secretary Binu and others were interrogated for several hours on Tuesday (June 19). The ED is collecting information about the benami investments made by the main accused, Satheesh Kumar. Another notice will be issued to AC Moiteen MLA who did not appear for questioning yesterday.
---
8.00 am:  Kerala's second Vande Bharat Express likely to begin on September 24
The much-awaited second Vande Bharat Express is likely to be operational from September 24 (Sunday). It will be operating the service between Kasaragod to Thiruvananthapuram via Alappuzha. 
Read More: Kerala: Second Vande Bharat Express likely to begin from September 24
Last Updated Sep 21, 2023, 7:56 AM IST