Kerala: Man arrested for extorting Rs 40,000 using AI video call
A man from Gujarat has been arrested in the case of extorting Rs 40,000 from Kozhikode man using AI technology. The Kozhikode Cyber police has arrested him.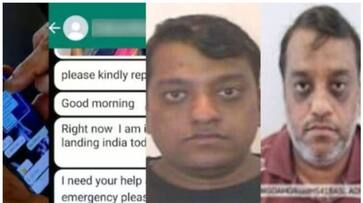 Kozhikode: A man has been arrested in the case of extorting Rs 40,000 from Radhakrishnan, a native of Kozhikode using AI technology. Sheikh Mursu Mayi, native of Gujarat, was caught by Kozhikode Cyber police on Wednesday. The police have registered his arrest. The police also stated that the main accused, Kaushal Shah is still missing. The police checked his mobile location and it was found that he went to Nepal. 
By checking his tower location, it was found that he had traveled to Ahmedabad, Mumbai, Goa and Bihar in the past few days. The investigation of the cyber crime police is in progress to find him.
Also read: Kerala Secretariat receives bomb threat; bomb squad starts investigation
The incident took place on 18 July 2023. Kaushal extorted Rs 40,000 from Radhakrishnan by making a video call using AI technology. He received a call from an anonymous number, which he ignored. Later, messages from the same number appeared on his WhatsApp, with the person identifying himself as his former colleague at Coal India Ltd. As per reports, the accused used AI technology to impersonate his former colleague. During the call, a colleague requested that Radhakrishnan send money for his sister's medical treatment. Radhakrishnan transferred the money.
However, he felt doubtful when more money was asked for by the colleague. Following this, he filed a complaint and later found that it was fraud. The police sent messages to all banks regarding the transaction and it was found that the money was transferred to an account of Ratnanagar Bank in Maharashtra. The bank froze the transaction as per police transit.
Also read: Kandala Bank Fraud Case: CPI expels party leader N Bhasurangan over alleged financial irregularities
The police also released a picture of the suspect to all stations. However, the police could not catch him. The police received the information from the family members that Kaushal Shah had not come home for the last 5 years. 
Last Updated Nov 9, 2023, 2:48 PM IST