Kerala gold smuggling case: EP Jayarajan red-faced as Bineesh Kodiyeri posts son's pic with Swapna Suresh
On social media, the pictures of Swapna Suresh with minister EP Jayarajan's son in a hotel party have gone viral.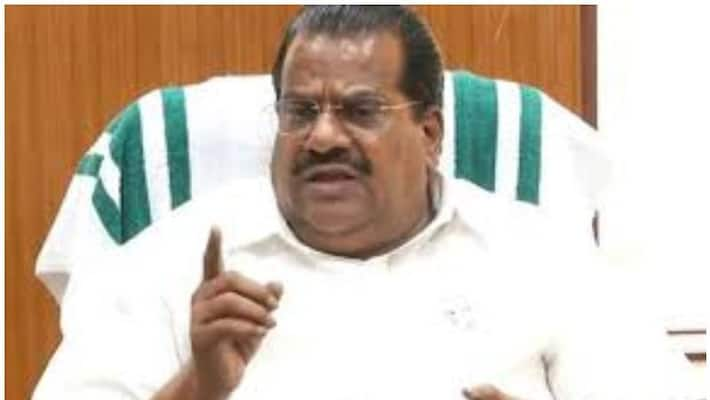 Thiruvananthapuram: State Industrial minister EP Jayarajan is all set to complain to the party alleging that there is a conspiracy behind the release of his son's photograph with Thiruvananthapuram gold smuggling case accused Swapna Suresh.
A photograph of Jaison, son of Industrial minister EP Jayarajan with the main accused Swapna in a gold smuggling case is doing rounds on social media. Regarding this, Jayarajan is planning to complain to the party about the matter in the state secretariat meeting.
Jayarajan and family assume that Kodiyeri Balakrishnan's son Bineesh Kodiyeri deliberately released the picture of Jaison and Swapna on social media. According to sources, the minister's son (Jaison) organised a party for Swapna Suresh, as she helped him with a visa problem in UAE.
Also read:  Kerala gold smuggling case: Crime Branch begins probe against police officers for taking selfie with accused
The photograph of Swapna with Jaison surfaced on social media just after the Enforcement Directorate questioned Bineesh Kodiyeri in the gold smuggling case.
Meanwhile, Jayarajan also stated that Jaison and Swapna have no relation after 2018. Still Bineesh surfaced the photograph just to embrace the family of Jayarajan, according to sources.
Also read:  Kerala gold smuggling case: NIA retrieves digital evidence of 2000 GB from accused
The Kerala gold smuggling scam came to light after the Customs department seized 30 kg gold from an air cargo consignment from the UAE to the country's consulate in Thiruvananthapuram on July 5.
The case took a political turn after photos of Swapna Suresh with Kerala CM Pinarayi Vijayan surfaced.
Last Updated Sep 16, 2020, 3:46 PM IST