Kerala gold smuggling case: Accused Rameez granted bail in Customs case
Rameez, accused in the gold smuggling case in Thiruvananthapuram, has been granted bail by the Kochi Economic Offences Court.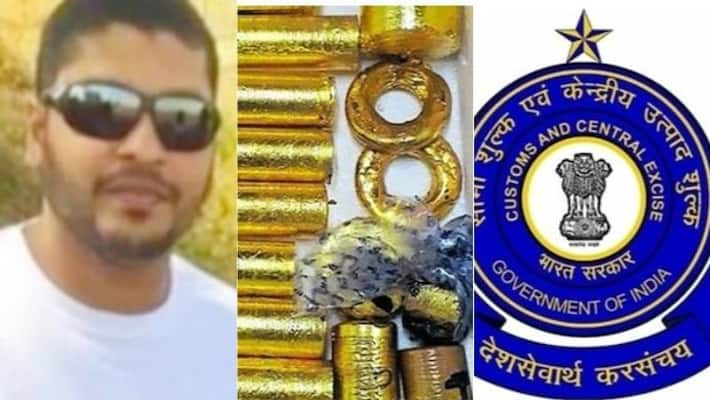 Kochi: Thiruvananthapuram gold smuggling case accused Rameez granted bail in Customs case. The bail was granted by the Kochi Economic Offences Court.
Bail is granted on the following conditions:
1)  He shall execute a bond of Rs 2,00,000 with two solvent sureties each for the like sum and the parties shall produce their original title deeds for verification.
2) The accused shall appear before the Investigating officer on all Mondays in between 10 and 11 am for a period of 3 months or till filing of final report whichever is earlier.
3) The accused shall surrender his passport within a period of 7 days or shall file an affidavit to the effect that he is not possessing a passport.
4) The petitioner shall cooperate with the investigation
However, Rameez won't be able to leave jail as he is accused in other cases filed by NIA.
Also read:  Coronavirus: Delhi BJP president Adesh Gupta tests positive for COVID-19
Rameez was arrested from Vettathur in Malappuram on the morning of July 12. Earlier, Kerala gold smuggling case accused Swapna Suresh and Sandeep Nair told the National Investigation Agency (NIA) that Rameez is the mastermind behind the gold smuggling.
According to reports, Rameez has a criminal background and was earlier booked for smuggling gold and hunting a deer. Another case was registered against him after he tried to bring six rifles to Kerala through the Kochi airport.
Though he tried to convince the Customs that these rifles were brought for the Rifle Association Palakkad, an investigation into the case by the customs revealed that the association had nothing to do with the rifles.
Rameez was discharged from the Thrissur Government Medical College Hospital on Tuesday. He was hospitalised after stomach pain. According to reports, doctors allege that Rameez doesn't have any health problems.
The Kerala gold smuggling scam came to light after the Customs department seized 30 kg gold from an air cargo consignment from the UAE to the country's consulate in Thiruvananthapuram on July 5.
Last Updated Sep 16, 2020, 5:14 PM IST