Kerala rain fury: Death toll rises; thousands without power, respite likely in 24 hours
Many districts have received over 200 mm of rain in the last couple of days, resulting in flash floods and waterlogging in many areas.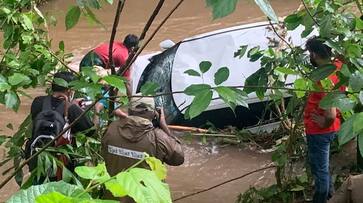 It may take another 24 hours for Kerala, which is being battered by heavy rains for the last two days, to see some sort of relief.
Even though the intensity may reduce, but, according to the India Meteorological Department, the state will receive heavy rains on Sunday. 
The India Meteorological Department has forecast thundershowers in Kasaragod district of Kerala for the next three hours and winds of 41 to 61 kmph in isolated places in Thiruvananthapuram, Kottayam, Idukki, Ernakulam, Kollam, Pathanamthitta, Alappuzha, Thrissur, Palakkad and Malappuram districts.
Isolated showers are also expected in southern Kerala, the weather department said.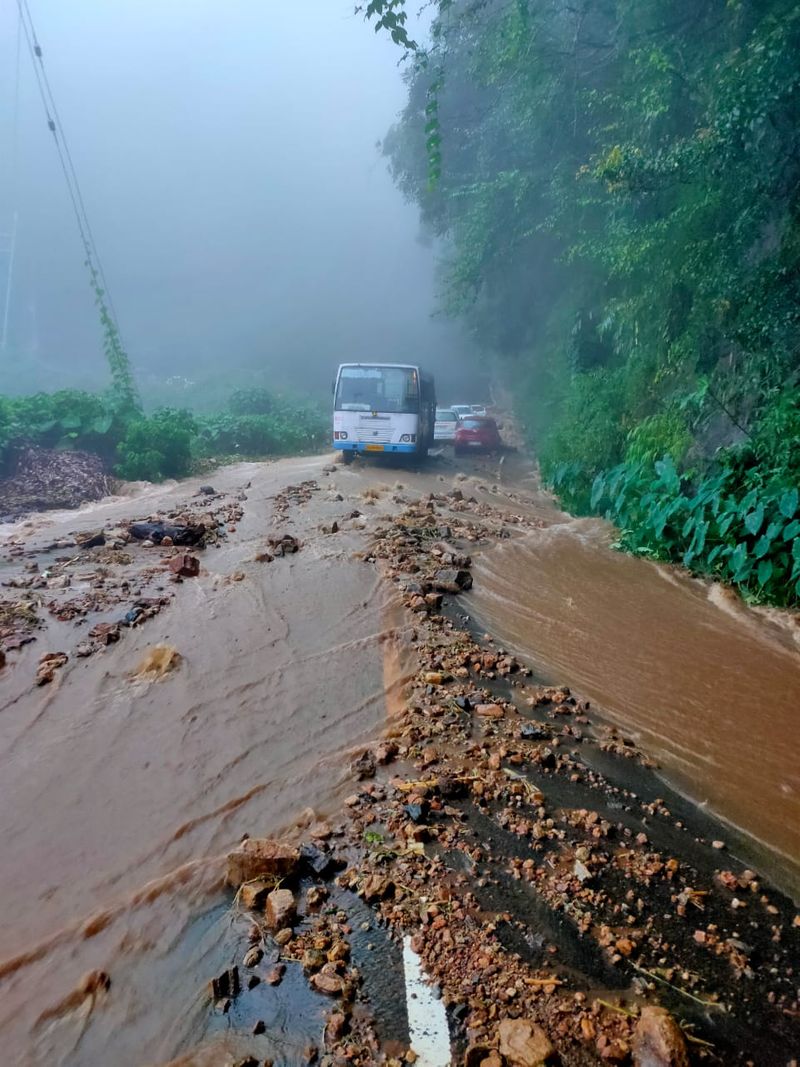 Many districts have received over 200 mm of rain in the last couple of days, resulting in flash floods and waterlogging in many areas.
In Kottayam district's Manimala, the destruction caused by the heavy rains came to the fore as water levels dropped. There is no electricity in the region and several shops have been damaged.
Meanwhile, four people have been confirmed dead in yesterday's landslide in Kottayam district's Mundakayam. The body of an auto driver was recovered on Sunday. The bodies of three other people were found yesterday. Overall, nine people have died and dozens are reported missing in flash floods and landslides. The National Disaster Relief Force has deployed 11 teams in the state.
Traffic has been restored on the Kottayam-Kumily Road. There is no obstruction on the MC road and National Highway. Meanwhile, travel to hilly areas in Idukki continues to be restricted.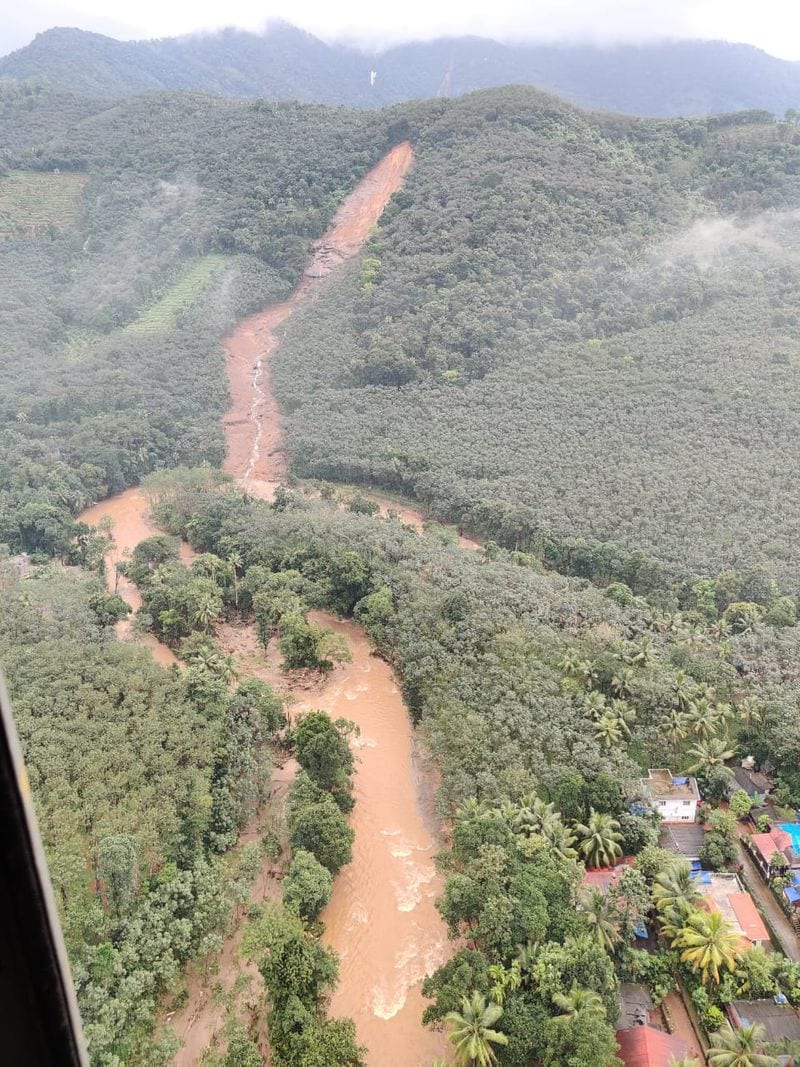 Image: Aerial inspection from a SeaKing helicopter shows the extent of damage caused by the landslide in Koottikkal in Kerala's Kottayam district
Army, NDRF, police and Fire Force along with locals have begun rescue operations at Koottickal, Kokkayar panchayats where over a dozen people are missing due to landslides and heavy downpour.
The low-pressure area over the southeast Arabian Sea is being attributed as the reason for the heavy rain. According to weather experts, within the next 24 hours, this low-pressure area will weaken into a cyclonic circulation, thereby reducing the rainfall significantly.
Yesterday, an orange alert, warning of very heavy rainfall was issued for state capital  Thiruvananthapuram, Kozhikode, Kollam, Alappuzha, Wayanad, Palakkad and Malappuram districts. A red alert was sounded for Ernakulam, Idukki, Pathanamthitta, Kottayam and Thrissur districts.
Follow Covid protocols, says Chief Minister
Chief Minister Pinarayi Vijayan has asked those involved in relief operations to ensure that the flood relief camps set up in the wake of the Kerala floods operate in accordance with the Covid-19 protocols. 
The Chief Minister directed that those staying in the camps should maintain the required physical distance and wear masks. People living in camps are not allowed to interact in groups. 
The chief minister has directed the collectors to increase the number of camps if more people have to be accommodated.
Also Read: 
Petrol and diesel prices: No respite for vehicle owners as rates go up again
Nihang brutality at Singhu border: Latest developments in the murder case
Last Updated Oct 17, 2021, 11:33 AM IST