Kerala CM, minister to hold state-wide public relations campaign, but expenses to be borne by organisers
The Kerala government has decided to put the entire financial burden of constitutional tours on the organisers through sponsorships. The organising committee is responsible for arranging accommodation, food, and other facilities for the Chief Minister, ministers, and officials during the tour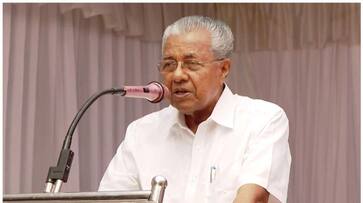 Thiruvananthapuram: The Chief Minister Pinarayi Vijayan and other cabinet members will be touring all constitutional assemblies in Kerala from November 18 to December 24.
Meanwhile, as per reports, the government has put the entire financial burden of the tour on the heads of event organisers. The organising committee is responsible for arranging accommodation, food, and other facilities for the Chief Minister, ministers, and officials during the tour through sponsorships.
The order stated that the responsibility for funding and organising this ambitious tour has been shifted to the respective organising committees. These committees will be tasked with securing the necessary finances and making the necessary arrangements for the tour. MLAs are expected to take charge of their constituencies, ensuring the tour runs smoothly.
District-level arrangements will be evaluated and supervised by the respective collectors, adding an additional layer of oversight to the preparations. The responsible ministers will also be closely involved in reviewing and coordinating the necessary preparations.
The CM said that he will hold a meeting with eminent people in various fields. The tour aims to interact and educate the public about the progress made by the government through its NavaKerala Initiatives.
People from various fields, like freedom fighters, religious leaders, senior citizens, artists, cultural activists, and students, would take part in the mandal sadas being held in each constituency.
From the delivery of vehicles and notices to houses to the LED walls for displaying videos, the organizing committee is also responsible for arranging accommodation, food, and other facilities for the Chief Minister, ministers and officials. Sponsors must be found to raise the necessary funds to run the event. The order also suggested that the district collector should discuss it with the people's representatives and prominent officials. It is specifically suggested that cultural institutions should organize art programs; government, semi-government, local bodies, Kudumbashree and educational institutions should take up the promotion of the program.
Last Updated Oct 23, 2023, 1:10 PM IST