Karnataka to witness state-wide bandh on September 29, Vatal Nagaraj calls for significant protest
Karnataka prepares for a state-wide 'Karnataka bandh' on September 29, protesting the Cauvery River water release to Tamil Nadu. Pro-Kannada groups, backed by thousands of organizations, plan to rally, block highways, shut down the airport, and halt train services during the Bandh.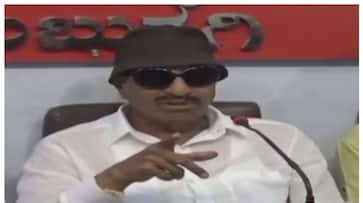 Karnataka is bracing itself for a massive state-wide "Karnataka bandh" as pro-Kannada groups prepare for a broader protest scheduled for Friday, September 29. Following the recent success of the Bengaluru Bandh on September 26, 2023, this move represents a strong protest against the government's decision to release Cauvery River water to Tamil Nadu. The release of 3,000 cusecs of water to Tamil Nadu, as directed by the Cauvery Water Management Authority (CWMA), has sparked this significant demonstration.
While certain organizations withdrew their support from the Bengaluru Bandh, they have now reaffirmed their commitment to the Karnataka Bandh. Pro-Kannada groups are openly challenging the state government and issuing warnings about the imminent Bandh.

Cauvery dispute: CWRC orders Karnataka to release 3,000 cusecs of water daily to Tamil Nadu
Vatal Nagaraj, President of the Kannada Union, stated that approximately 2,000 organizations would participate in the protests. These organizations represent various sectors, including the film industry, manufacturing, hotels, and transport, with even airport employees pledging their support for the Bandh. He stressed that more than a lakh activists would participate in the protest, regardless of the government's deployment of 50,000 personnel during the Bengaluru Bandh.
Vatal Nagaraj stated that they were planning a rally from Town Hall to Freedom Park, scheduled to begin at 10 AM. He mentioned their intention to close toll booths, halt train services, block national highways, and shut down the airport for the entire day during the Bandh.

Day-long Bengaluru bandh results in Rs 1,500 crore transaction loss; check details
He expressed that former Chief Minister B S Yediyurappa and H D Kumaraswamy have collaborated for political reasons. Deputy Chief Minister D K Shivakumar has been authoritarian after assuming office. He noted that the Tamil Nadu government consistently supports its citizens, while our government refrains from offering support for the benefit of the state.
In response to the Bandh, Bengaluru University has confirmed the postponement of its Annual Convocation, originally scheduled for Friday, September 29. However, the university has not yet announced a new date for the event.
Last Updated Sep 27, 2023, 1:28 PM IST