Karnataka to take cue from Uttar Pradesh in recovering 'cost of damage' during Mangaluru protest
Speaking to reporters, Karnataka revenue minister R Ashoka said that the state would adopt Uttar Pradesh's policy in recovering the cost of damage during the December 19 anti-CAA demonstrations in Mangaluru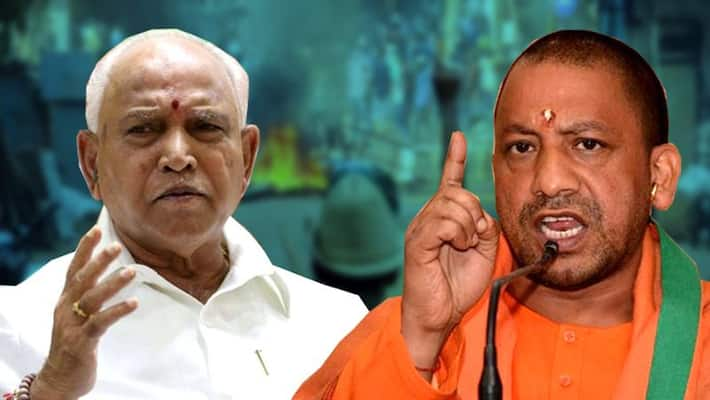 Bengaluru: Karnataka government is all set to take a cue from Uttar Pradesh's government to recover the cost of damage that were caused to public properties from the protesters during the December 19 anti-CAA demonstrations in Mangaluru.
Speaking to reporters, Karnataka's revenue minister R Ashoka on Thursday (December 26) said that the government might take a cue from Uttar Pradesh's policy of recovering the cost of damage to public property from the protesters. 
The revenue minister further said that the state government has already sent notices to the protesters who were caught in pictures and videos damaging properties.
Earlier, senior BJP leader CT Ravi and party MP Shobha Karandlaje has also made similar statements that sought disciplinary measures against the Mangaluru protesters by following Yogi Adityanath's example.
On December 19, Muslim mobs went on rampage, pelting stones and attacking police officials in Mangaluru during the anti-CAA protests. The mob had also attempted to steal arms from Mangaluru North police station, that led to cops open fire, leaving two protesters dead.
Also read: Mangaluru violence pre-planned: Miscreants caught on CCTV
Days after the incident, the police released a series of video clippings in which the protesters were seen bringing stones in an auto-trolley and pelting them at the personnel and trying to destroy the CCTV cameras.
In Uttar Pradesh, the state government identified as many as 498 protesters and the officials sent a notice to them claiming that their properties would be seized to recover the cost of damage that they reportedly caused to public properties during the anti-CAA protest. The officials have also sent out notices to the protesters regarding the same.
Last Updated Dec 27, 2019, 2:46 PM IST