Mangaluru violence pre-planned: Miscreants caught on CCTV
Three days after a violent protest in Mangaluru that resulted in police firing and two deaths, visuals captured through CCTV cameras show miscreants pelting stones and hurling petrol bombs, indicating that the violence was pre-planned.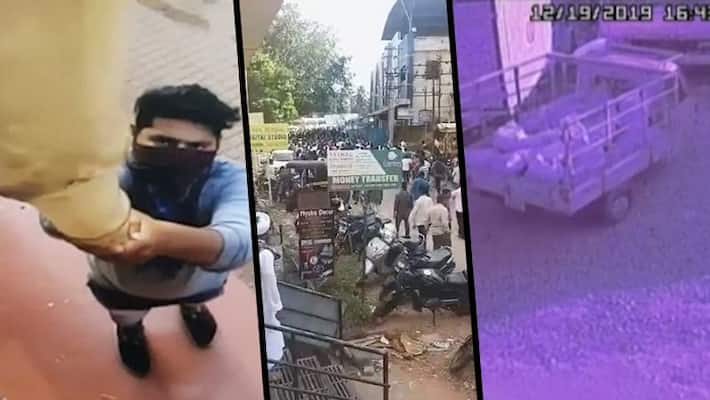 Mangaluru: Miscreants behind Mangaluru's violent protest were caught on CCTV. The footage clearly establishes that the miscreants who covered their face before carrying their dastardly act had planned the act.
Earlier, a visual showing police entering a hospital did the rounds and showed police in bad light. However, the reports now state that police were actually trying to catch the "gang" which was hid in the hospital to avoid being caught.
Police were only trying to catch those by breaking the door where few of them were said to be hiding at the time.
Footage gathered now shows miscreants with their faces covered, tilting CCTVs to avoid them from capturing the activity.
However, few CCTV cameras recorded the act.
"
The videos go to show the action of the police that was necessary in order to curb the violence which could have otherwise led to a lot of bloodshed.
Reacting to new footage that has surfaced was Tom Vaddakan, BJP spokesperson, who said, "We always suspected this (Mangaluru violence) to be a pre-planned incident. There lies the vested interests of the protesters and what are they trying to do by manipulating CCTVs. These anti-social elements did this for public exposure. What is there to be afraid of? The protesters' malafide intentions have now come to light. This is more like a manifestation of vested interests".
Last Updated Dec 24, 2019, 11:53 AM IST