Karnataka: Heavy rains to continue until September 13
Karnataka may experience heavy to extremely heavy rainfall until September 13. Coastal and interior Karnataka will be affected.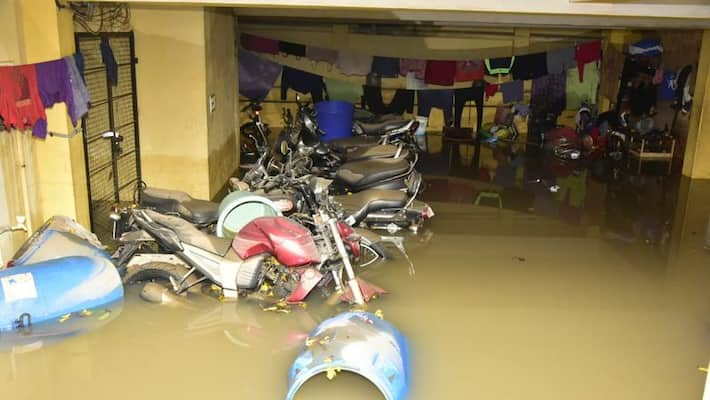 Bengaluru: Heavy rains have been lashing in Karnataka since September 8. Close to 6 districts in the state have experienced very heavy rains since the last two days.
A 6-year-old girl named Shrujanya from Jajur village in Challakere Taluk lost her life on the spot when a house toppled due to the heavy rains on Wednesday.
The capital city Bengaluru also experienced heavy rainfall of 45.2mm from Tuesday to Wednesday night.
Though there was no loss of life in Bengaluru, the poor infrastructure led to loss of property across the city due to waterlogging.
Also read: Bengaluru: Heavy downpour, poor infrastructure waterlogs city once again
Based on a weather report the rains in Karnataka will continue until Sunday, September 13.
Heavy to very heavy rainfall is likely to occur over isolated places of coastal Karnataka from Thursday to Sunday.
Heavy rains can be experienced in isolated places of interior Karnataka from Thursday to Saturday,
Furthermore, extremely heavy rainfall has been forecast at a few places of coastal Karnataka on Friday, and at a few places of interior Karnataka on Friday.
Heavy rains are also expected in neighbouring states like coastal Maharashtra & Goa, interior Maharashtra, Andhra Pradesh, Telangana, Tamil Nadu, Andaman & Nicobar Islands.
Last Updated Sep 10, 2020, 12:43 PM IST