Karnataka govt allows public transport to function; parks and shops to open
Karnataka government has allowed shops and parks to open, while buses, taxis and autos will resume operations. However, complete curfew has been imposed on Sundays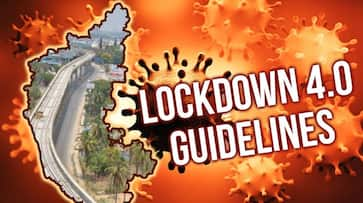 Bengaluru: The Centre on Sunday extended the nationwide lockdown for two more weeks to contain the spread of COVID-19 and has issued a fresh set of guidelines to be followed for the next phase between May 18 and May 31.
The new phase comes with a considerable set of relaxations outside containment zones as the ministry of home affairs (MHA) has permitted barber shops, salons and shopping complexes to open, and allowed interstate movement of passenger cars and buses.
Karnataka chief minister BS Yediyurappa held a meeting with senior officials to discuss relaxations for lockdown 4.0.
The state government has decided to resume public transport services like buses, autos and taxis, except in containment zones.
All MHA guidelines will be followed, which means gyms, golf courses will remain shut. Parks will be open from 7am to 9am in morning and 5 to 7pm in the evening.
A complete curfew will be observed on all Sundays, except for essential services till May 31.
Karnataka deputy chief minister CN Ashwath Narayan said, "People from Gujarat, Maharashtra, Tamil Nadu and Kerala won't be allowed inside Karnataka, while people coming from other states will have to undergo compulsory quarantine."
Narayan added that all activities prohibited by the Ministry of home affairs (MHA) will remain closed and only those permitted will function. 
Chief minister BS Yediyurappa said though lockdown 4.0 has been eased, strict restrictions are in place in containment zones. 
"All shops will be allowed to open, all trains running within the state will be allowed. Road state transport corporation buses in state and private buses will run. Strict lockdown measures in containment zones and economic activities will be permitted in other areas. Sundays will be a total lockdown across the state. 
Last Updated May 18, 2020, 2:57 PM IST