Karnataka faces setback as CWRC orders 3000 cusecs water release to TN from October 16 for 15 days
Tamil Nadu urgently appealed for 13,000 cusecs of daily water from Karnataka during the Cauvery Water Control Committee meeting. In response, Karnataka was directed to release 3,000 cusecs daily for 15 days, posing significant implications for the water-sharing dispute.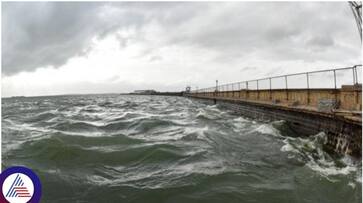 The Cauvery Water Control Committee (CWRC) held a crucial meeting today to address the ongoing water-sharing dispute. During the session, Tamil Nadu officials urgently appealed for a substantial increase in the daily water allocation from Karnataka.
Tamil Nadu strongly requested the release of 16000 cusecs of water daily for the next 15 days, citing the unmet initial request and their continuing water requirements.

Cauvery row: Pro-Kannada activist Vatal Nagraj calls to close all national highways in Karnataka on Oct 10

In response to Tamil Nadu's appeal, the CWRC has ordered Karnataka to significantly augment its daily water release to 3000 cusecs. This decision represents a notable setback for Karnataka, as it had previously been mandated to release 3000 cusecs daily, beginning on October 16th for a 15-day period.

We will give our blood but will not release Cauvery water: Veteran actor Doddanna
Karnataka presented its case to the CWMA, emphasizing a 50.891% shortfall in cumulative inflows to its four reservoirs until October 10. Karnataka argued that due to distress flows and extreme hydrometeorological conditions, it would not be feasible to release water from its reservoirs to reach Biligundlu, except for what could naturally flow in from the uncontrolled catchment.
The Cauvery water dispute between the two states had escalated, leading to two bandhs in Karnataka within a week at the end of September. The entire state united in solidarity regarding the longstanding Cauvery issue, which has persisted for many years. Presently, Karnataka is grappling with a deteriorating drought situation, marked by rising temperatures.
Last Updated Oct 11, 2023, 4:13 PM IST