Karnataka Cabinet expansion: 10 MLAs to take oath today
Karnataka chief minister BS Yediyurappa said that only 10 out of the 11 Congress-JD(S) rebels, who won the bypolls in December 2019 would be sworn in as ministers on Thursday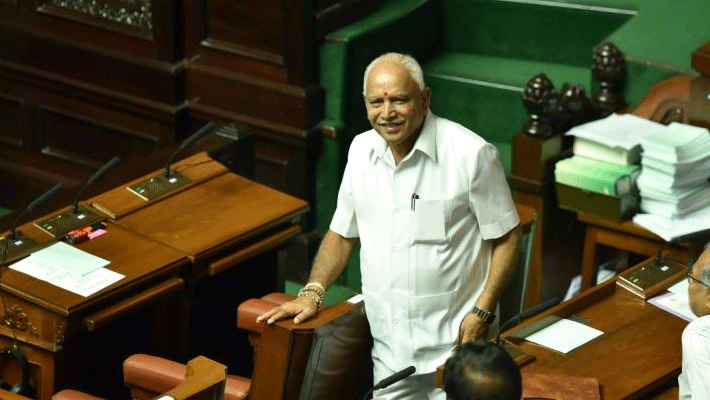 Bengaluru: With the much-awaited Karnataka Cabinet expansion finally scheduled for Thursday after much squabbling, as many as 10 defectors who had won the bypolls in December on BJP tickets after switching loyalties from Congress and JDS are set to take oath as ministers today.
The swearing-in ceremony of the new ministers is scheduled to take place at 10:30 am at Raj Bhavan.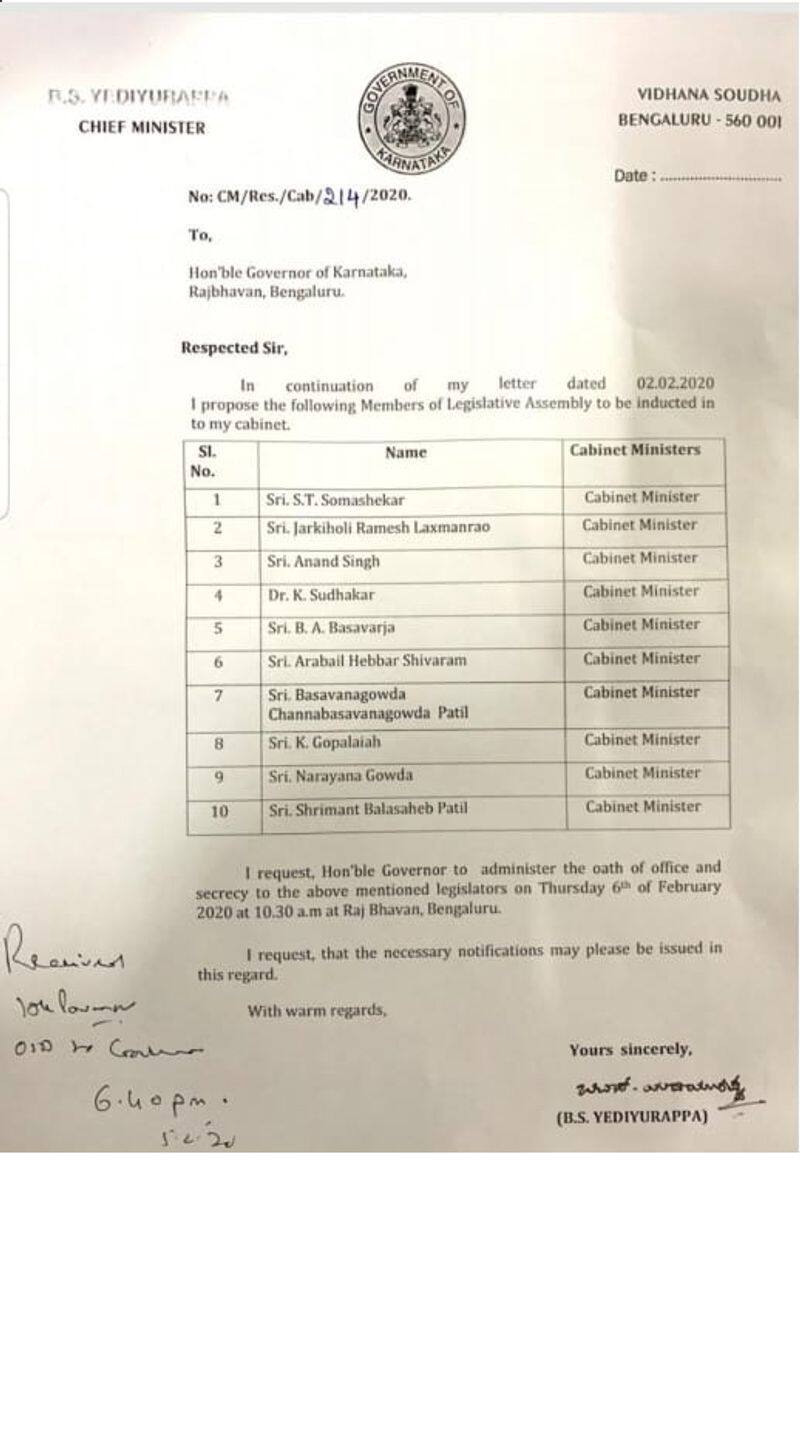 After a series of meetings with the BJP president and senior leaders, only 10 MLAs will be inducted into the Cabinet, chief minister BS Yediyurappa had said on Wednesday. 
Talking to reporters on Wednesday, BS Yediyurappa said, "High command in Delhi has advised that we induct only 10 ministers to the Cabinet tomorrow. They have asked me to visit Delhi and hold discussions before inducting the rest."
Yediyurappa had earlier stated that all 13 legislators who had defected from Congress-JDS would be sworn in. However, the dynamics appear to have changed within the state BJP unit.
Also read: Karnataka Cabinet expansion: Longstanding BJP loyals reprimanded by Amit Shah, directed to fall in line
As ministerial aspirants are pressuring the CM for a berth, Umesh Katti and Athani MLA Mahesh Kumatahalli have been left out of the Cabinet. 
Clarifying about the possible rebellion within the saffron party, Yediyurappa denied it and said, "I have assured Umesh Katti will be made a minister. As of now, only those who had joined the BJP after resigning from their respective parties will be made ministers. I will take a decision on the rest after my visit to Delhi. However, there is no question on Umesh Katti. He will definitely be given a Cabinet berth. We are talking to Mahesh Kumathahalli. It might be difficult to accommodate him, but we'll give him some other important responsibilities." 
Last Updated Feb 6, 2020, 8:51 AM IST