Karnataka by-election: Satish Jarkiholi exudes confidence of winning in Gokak ahead of results
Congress leader Satish Jarkiholi said that his brother Lakhan Jarkiholi will defeat Ramesh Jarkiholi and the by-poll results this time of Gokak will leave everyone stunned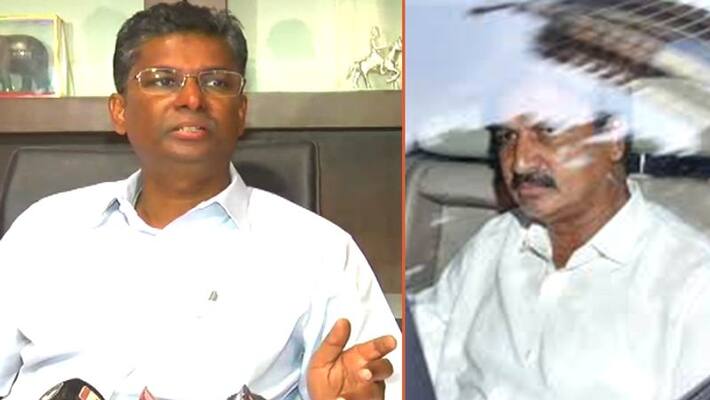 Gokak: The ruling BJP in Karnataka threw the Congress-JD(S) coalition government out of power, in a trust vote in July this year. But that took place in a condensed Assembly with 17 ruling coalition legislators (and a couple of independents) tendering their resignations. These 17 legislators were subsequently disqualified by the Speaker and so the seats fell vacant.
To settle in comfortably for the remaining three years, the BJP needs a majority in the full house. The party has 105 seats currently in the 224-member Karnataka Legislative Assembly. It needs eight more seats for a majority. So, all eyes are on these by-poll results of these 15 seats on December 9.
However, Congress leader Satish Jarkiholi reacted to talks of coalition government resurfacing and said it is too early to comment as voting just took place yesterday (December 5).
Speaking to media, Satish reacted to his brother and BJP candidate Ramesh Jarkiholi's statement of taking Siddaramaiah into the BJP soon and stated that there's no need to comment on his statement.
"Ramesh will get his answers after December 9. This time the results of Gokak constituency will take everyone by surprise. He has a lot of party money and Balachandra is also in support of him. But the people of Gokak want development. People's say will be the final verdict," Satish said.
He further added that "Gokak will create a sensation on a state and national level this time. We are confident of the results and our efforts will bear fruit for the work we have done in the past four months."
Satish Jarkiholi exuded confidence that the by-poll results will put Congress in a winning spot, and they might form the government yet again after results on December 9 (Monday). However, he did not comment on forming an alliance with the JD(S).
Last Updated Dec 6, 2019, 2:17 PM IST