Karnataka by-election: Richest candidate in politics stares at humiliating defeat
MTB Nagaraj who is worth over Rs 1,201 crore and is believed to be the richest politician stares at a defeat at the hands by BJP rebel and independent candidate Sharath Kumar Bachegowda.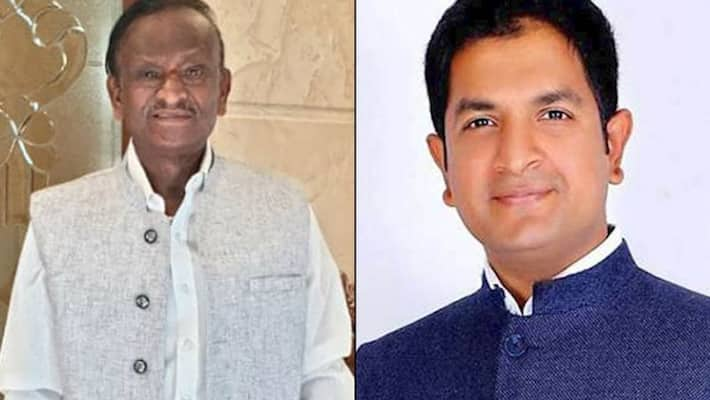 Bengaluru: With a lead of over 9,500 votes in the Karnataka by-election to Hosakote, BJP's rebel and independent candidate, Sharath Kumar Bachegowda is all set to rout the richest politician in Karnataka. MTB Nagaraj who defected to the BJP and secured a ticket to contest from Hosakote in the by-election is all set to lose and face humiliating defeat.
Nagaraj, who owns a brick company with his name MTB, had lost to BN Bache Gowda in 2008 and in 2013 became a lawmaker from Hosakote. A Kuruba, who is considered a former close aide of former CM Siddaramaiah, won a second time in 2018 and later became Housing minister in JD(S)-Congress coalition government.
After he defected to the BJP, the son of former minister and Chikkaballapura MP BN Bache Gowda, Sharath Kumar Bachegowda stood against him and filed his nomination as an independent.
Sharath seems to have an edge to ensure that the mighty MTB bites the dust in the by-elections.  It looks like the Hosakote Gowdas, who wanted to have control over the region and reclaim power from MTB, will have the last laugh.
Last Updated Dec 9, 2019, 12:16 PM IST