Karnataka bus transport strike: 20,000 employees to take part in agitation at Bengaluru's Freedom park
With Karnataka government getting ready for its Budget, the employees union at BMTC, KSRTC, NEKSRTC and NWKERTC will launch an indefinite hunger strike at Freedom Park, Bengaluru. The only demand of the employees is that they should be treated on par with state government employees and the announcement must be made in the Budget.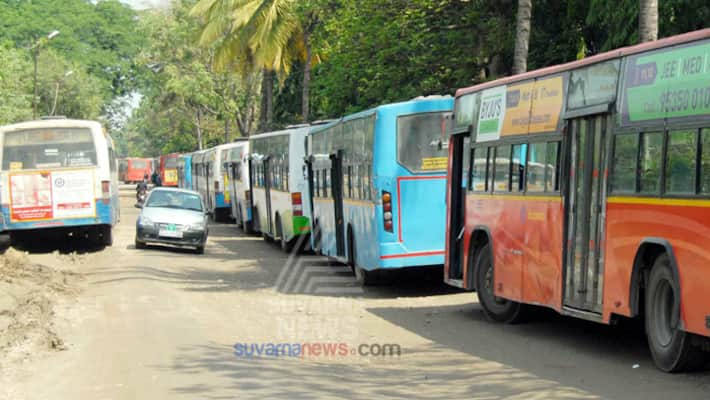 Bengaluru: About 20,000 employees attached to Bengaluru Metropolitan Transport Corporation (BMTC), Karnataka State Road Transport Corporation (KSRTC), North East and North West transport corporation (NEKSRTC and NWKERTC) will protest at Bengaluru's Freedom Park tomorrow.
"No one is being forced, all will come voluntarily. There is only one demand, that is to make an announcement in the Budget about treating transport corporation workers on par with state government employees. The decision will help 1.25 lakh workers belonging to these transport corporations," said Anand, a trade union member.
According to Central Indian Trade Union, Karnataka State joint secretary, Anand, many drivers and conductors attached to the four transport corporations will head to Freedom Park to protest. The agitation will be led by veteran activist and writer Patil Puttapppa.
Passengers travelling in local buses will remain inconvenienced as thousands of employees are set to go on an indefinite hunger strike on February 20.
As per the information, the BMTC, with a fleet of over 6000 buses, has an employee strength of 36,000 workers. In KSRTC, there are 30,000 employees. In NEKRSTC, there are 24,000 employees and in NWKSRTC the employee strength is 30,000.
In total, there are 24,000 buses from all the four transport corporations.
 
Last Updated Feb 19, 2020, 7:05 PM IST