Kanpur Blood Donation Group Started by Yash Agarwal Becomes the Most Active COVID Resource Group in India!
Yash Agarwal has started a WhatsApp group to help covid patients and family in arranging hospitals, beds, oxygen, food and medicines in Kanpur, Uttar Pradesh and all over India.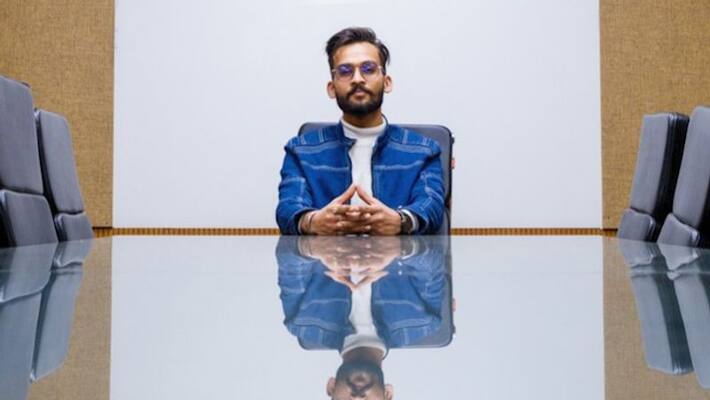 Blood donation could be a major concern to society as giving blood is lifesaving for individuals who require it. Blood is rare. There's a deficiency in active blood givers to meet the requirements of increased blood demand. Globally, around 80 million units of blood are donated annually.
Interactive awareness on Blood Donation ought to be organized to form awareness and opportunities for Blood Donation.
Yash Agarwal, the Best Digital Marketing Expert of Kanpur also known as MeAgarwalYash has started a WhatsApp group to help covid patients and family in arranging hospitals, beds, oxygen, food & medicines in Kanpur, Uttar Pradesh and all over India.
Yash Agarwal, who is a digital marketing expert as well as the director of DMMOI (Digital Marketing Masters Of India) has a long-standing in this field and has worked with many big brands and has trained more than 1000+ bloggers and also provide training of Digital Marketing to people in his institute based in Kanpur.
Kanpur Blood Donation Group (KBDG) powered by KYE Global & FMK Marketing Co. was started in 2018 by Yash Agarwal (Youngest Entrepreneur in Kanpur) with only 60 members but today it has more than 300 + active members which have many recognized personalities from Kanpur and across India.
The members are from different background are medical specialist, bloggers, fitness trainers, businessmen, and people associated with different fields
On the other hand, KYE Global is not only associated with blood donation but also providing all kinds of essential supplies, all types of essential medicines, injections, oxygen, even beds are being provided in hospitals as well as food for the needy. Besides, medical specialists are also offering all types of free medical consultations.
Prominent Doctors like Dr Sudeep Porwal and Dr Aman Gangwani, who are active members of KYE GLOBAL, are engaged in 24-hour services and are providing free health advice.
These services are being made available not only in Kanpur but also on a large-scale all-over India.
The initiative was started by Yash Agarwal, Kanpur Youngest Entrepreneur in Kanpur which is important and appreciative. The initiative was started under the banner of FMK Marketing in collaboration with KYE GLOBAL whose main objective now is to provide blood and essential services to every needy person in the city and across India.
People are joining this campaign in large amounts and telling others. And are appealing to join as many people as possible so that it helps every needy so that no one dies because of shortage of blood and lack of basic services.
The initiative was started in the wake of poor response to the Blood Donation which received fewer units of Blood and Plasma during this corona period.
People are appreciating this type of initiative during this era of Corona as there is a lot of blood shortage.
Mr. Yash Agarwal (Youth leader) said "Our efforts to motivate the public to appear to be working as individuals are presently volunteering to Donate Blood and provide all kind of essential services not only in Kanpur but across India. People's calls are coming from every part and many people are joining us, our main objective is to reach all kinds of help to every section."
The Importance of Donating Blood
Today, most medical care depends on a consistent blood supply from donors, as one in seven individuals entering the hospital requires blood. So does the request for blood and platelet donations. A satisfactory amount of blood is required in all health care facilities to meet the critical requirements for patients facing trauma and other lifesaving procedures, such as blood transfusions – which spares millions of lives each year. Giving blood may be a simple method that can be done within an hour.
NOTE: Asianet News humbly requests everyone to wear masks, sanitize, maintain social distancing and get vaccinated as soon as eligible. Together we can and will break the chain #ANCares #IndiaFightsCorona
Last Updated Apr 30, 2021, 5:28 PM IST