Kangana takes on Naseeruddin Shah over 'half-educated starlet' comments, dares him to say it to a star-kid
Actors Naseeruddin Shah and Kangana Ranaut have taken a jibe at each other in relation to actor Sushant Singh Rajput's death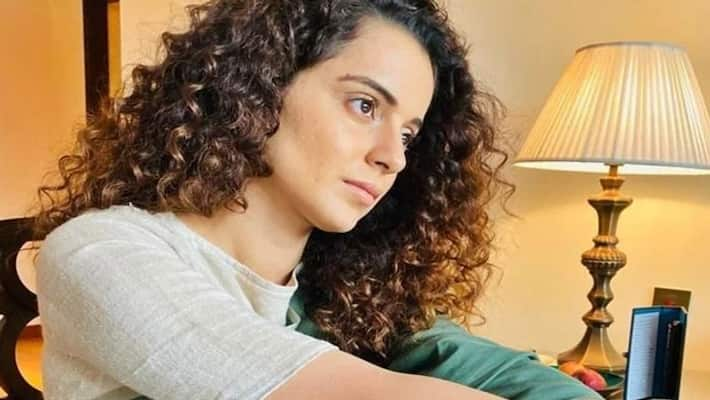 Bengaluru: Sushant Singh's death has surely given birth to a lot of controversies. 
In the latest, actors Naseeruddin Shah and Kangana Ranaut have hit out at each other. 
In an interview to India Today, Naseeruddin Shah said, "It's sickening. It is absolutely sickening. I have not followed it. I felt deeply grieved when the young man died. I did not know him but he had a bright future and it was a waste of a life. But I did not bother to follow the nonsense that's being spouted by a whole lot of people. Every person who has any little frustration in his mind, in his heart, about the commercial industry, has been vomiting it out to the press. It is absolutely disgusting. I mean, keep these complaints to yourself, no one is interested."
He even used the phrase "half-educated-starlet". 
In her witty response, Kangana Ranaut hit back at the veteran actor, questioning him if he would make the same observation to a star-kid. 
She said, "Thank you, Naseer Ji, you weighed all my awards and achievements which none of my contemporaries have on the scale of nepotism, I am used to this but would you say this to me if I were Parkash Padukone/Anil Kapoor's daughter?"
Sushant Singh Rajput passed away on June 14. Though it is being said he committed suicide, there are theories that say that he was murdered. 
His death has also drawn a lot of criticisms over how the film industry doesn't treat outsiders well and resorts to a lot of nepotism and favouritism. 
Presently, the top court has reserved its verdict on whether the case should be handed over to the CBI. 
Singh has successfully acted in MS Dhoni, a film based on cricketer Mahendra Singh Dhoni's life. His last film was Chhichhore released in 2019. 
It is interesting to note that on June 9, his ex-manager Disha Salian too committed suicide. 
Last Updated Aug 18, 2020, 6:26 PM IST