Jharkhand Assembly election 2019: Phase 3 voting ends with 61.9%
Third phase of voting ended at 5 pm with a total voter turnout of 61.9% in Jharkhand. The next two phases will be held on December 16 and 20 with results being declared on December 23.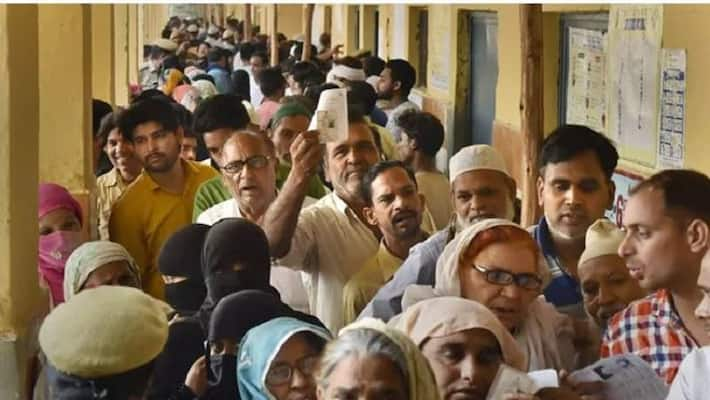 Jharkhand: As the third phase of polling in Jharkhand ended at 5 pm, it recorded an estimate of 61.9% votes. The third of the five-phase elections which began today saw 17 Assembly seats go to polls amidst tight security.
While polling at Ranchi, Hatia, Kanke, Barkatha and Ramgarh seats ended at 5 pm, voters in rest of the constituencies exercised their franchise till 3 pm.  
"A total of 56,18,267 voters are eligible to cast votes in the 17 constituencies across eight districts. The voters include a total of 26,80,205 women and 86 third gender voters," Vinay Kumar Choubey, the Chief Electoral Officer of Jharkhand had said.
About 40,000 polling personnel were deployed to oversee smooth and peaceful voting.
The fate of 309 candidates, including 32 women nominees, were sealed in the third leg of the elections. The Assembly election to the 81-member House began on November 30 and will end on December 20.
"The first priority of the opposition alliance would be to waive farm loans up to Rs 2 lakh. The Congress governments in Chhattisgarh, Rajasthan and Madhya Pradesh procure paddy at Rs 2,500 MSP. Farmers in Jharkhand will also get the same MSP rate, if we win the election," Rahul Gandhi had said.
Former minister Yashwanth Sinha was seen casting his vote while Indian cricketer Mahendra Singh Dhoni was seen casting his vote at a polling station in Ranchi.
Voting dates for the next two phases will be December 16 and December 20. The election results will be declared on December 23.
Last Updated Dec 12, 2019, 7:02 PM IST