Railways to unveil first solar train in Jodhpur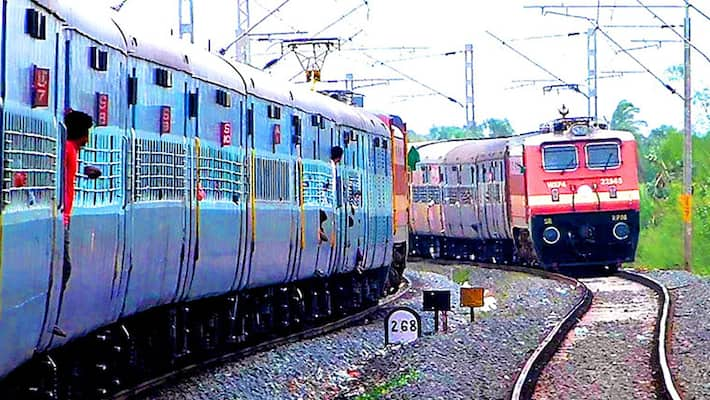 The trial run of India's first solar train will be conducted in next three to four days in the city of Jodhpur in Rajasthan, North Western Railway (NWR)  Public Relations Officer Gopal Sharma told the Indian Express.
In an effort to be more eco-friendly and to reduce the dependency on fossil fuels, the Indian Railways 'Solar Mission' will soon launch its solar trains with solar panels. These solar panels are designed in a manner to support all the electrical appliances inside these trains.
According to reports, Noida- based firm Jakson Engineers Limited (JEL) has already completed the work on the rake of six Diesel Electric Multiple Unit (DEMU) coaches. Last year the firm was granted ₹1.57 crore contract for fitting solar panels on 50 DEMU coaches.
The main aim of the Railways is to reduce carbon dioxide emissions by 239 tonnes by saving approximately 90,800 litres of diesel per rake.
Sharma further said that only after studying the projects viability post the trials, will they decide the train route. However, one of the officials from JEL confirmed that they have dispatched solar panels for 30 DEMU coaches in Chennai and 50 DEMU coaches in Amritsar.
Last Updated Mar 31, 2018, 6:37 PM IST