Indian Air Force receives Rafale boost as 5 jets flown from France land in India
The first batch of Rafale fighter jets that took off from France on Monday has landed at the Ambala airbase today.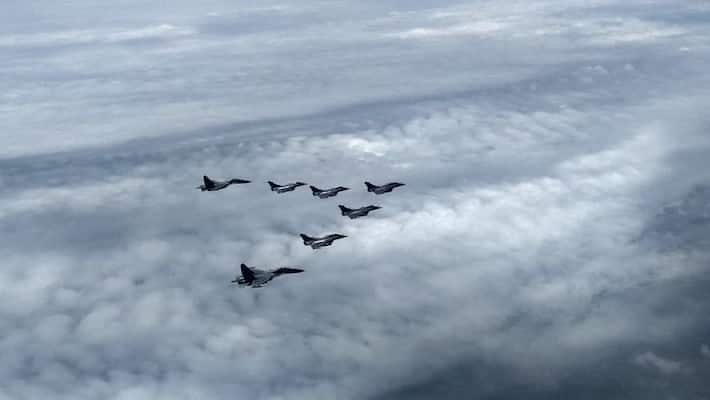 Ambala: After flying for around 7,000 km, the beasts, Rafale have landed at the Ambala Air Force Base. At Ambala, they are received by the Air Chief Marshal RKS Bhadauria.
Five French-made fighter jets, which have been considered as game-changers for Indian Air Force will be inducted in the No. 17 Squadron, 'Golden Arrows'. These fighter jets took off from Merignac airbase in the French port city of Bordeaux and covered around thousands of miles before arriving at the Ambala Air Force Base.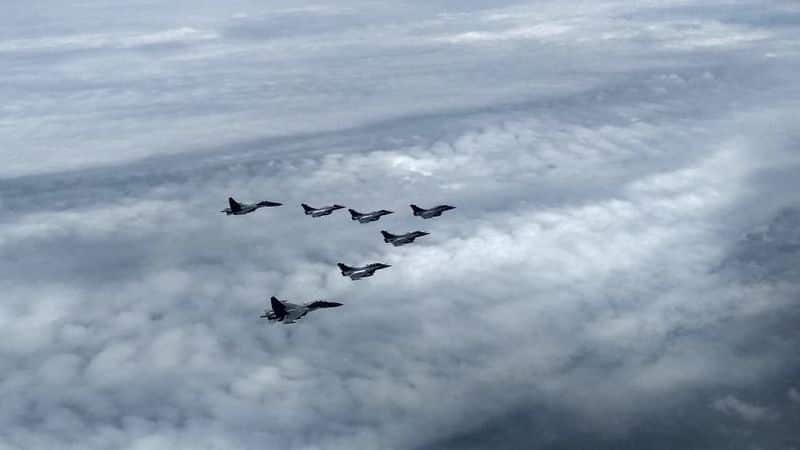 Three Rafale fighter jets are single-seater and two are twin-seater. These beasts were flown by IAF pilots for seven hours with the help of the mid-air refuellers. It had a brief stopover at Al Dhafra airbase in the United Arab Emirates. Though the distance between India and UAE is not big, the fighter jets had to maintain a certain speed to keep up with the refuellers.
"The Birds have landed safely in Ambala. The touch down of Rafale combat aircraft in India marks the beginning of a new era in our Military History. These multirole aircraft will revolutionise the capabilities of the Indian Air Force," said defence minister Rajnath Singh.
"The Rafale jets were purchased only because PM Shri Narendra Modi took the right decision to get these aircrafts through an Inter-Governmental Agreement with France, after the long pending procurement case for them could not progress. I thank him for his courage and decisiveness," he added.
Singh said, "This aircraft has very good flying performance and its weapons, radar and other sensors and Electronic Warfare capabilities are amongst the best in the world. Its arrival in India will make the IAF much stronger to deter any threat that may be posed on our country."
"The Rafale jets were purchased when they fully met the operational requirements of the IAF. The baseless allegations against this procurement have already been answered and settled." Adding further, he said, "I would like to add, if it is anyone who should be worried about or critical about this new capability of the Indian Air Force, it should be those who want to threaten our territorial integrity." 
Also watch:  We know India is battling enemies like the dreaded Covid-19 & a conniving China. But there is a bigger enemy, and that one lies within.
Find out more in #TheNewsableDecipher
Last Updated Jul 29, 2020, 4:43 PM IST