India imposes lockdown in 75 districts; essential services to be open
Speaking to reporters, Home Minister Basavaraj Bommai said that only essential services will be allowed to operate in the 75 districts of india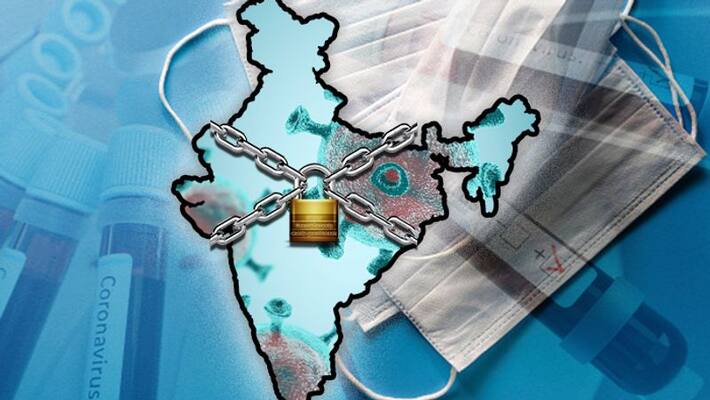 Bengaluru: The Centre and state governments have decided to completely shutdown 75 districts across the country where coronavirus cases have been reported, officials said on Sunday.
It has also been decided to suspend the interstate bus services till March 31, the officials said.
The decisions have been taken at a high-level meeting attended by chief secretaries of all states and the cabinet secretary and the principal secretary to the Pime Minister.
In view of the need to contain the spread of the deadly COVID-19, it was agreed that there was an urgent need to extend the restrictions on the movement of non-essential passenger transport, including interstate transport buses till March 31, a Union Home Ministry official said.
State governments will issue orders allowing only essential services to operate in about 75 districts with confirmed COVID-19 cases or casualties, the official said.
The districts where lockdown was announced are from states that include Uttar Pradesh, Maharashtra, Punjab, Karnataka, Tamil Nadu and Kerala.
It was noted that several state governments have already issued orders in this regard. All the chief secretaries informed that there was overwhelming and spontaneous response to the call for 'Janata curfew' given by Prime Minister Narendra Modi.
The Karnataka government has announced a lockdown in nine districts- Bengaluru urban, Bengaluru Rural, Dakshina Kannada, Mysuru, Kalaburagi, Dharwad, Chikkaballapura, Kodagu and Belagavi - till March 31.
Speaking to reporters, home minister Basavaraj Bommai said that only essential services will be allowed to operate. All other commercial establishments will be shut.
The minister however clarified that grocery stores as well as medical services can remain open. Agricultural activities will be allowed to continue while auto and taxis will function. Factories will be allowed to function on alternate days.
All inter- district transport in the nine districts under lockdown will be stopped till March 31. Public transport like Karnataka State Road Transport Corporation (KSRTC), Bangalore Metropolitan Transport Corporation (BMTC) buses and metro services will not operate till March 31.
On Monday, public transport will be curtailed across the state after the state government extended the restrictions placed on BMTC and KSRTC buses for the Janata Curfew on Sunday. After Monday, public transport will be restricted in the 9 districts where a lockdown will be observed.
Government offices will be open in the nine districts, Basavaraj Bommai stated.
The class 12 examination scheduled for Monday will go ahead as it is the last exam for the students of the class. The state government is working to ensure transportation is not an issue for students across the state.
The total number of novel coronavirus cases in India rose to 341 on Sunday after fresh cases were reported from various parts of the country, the Union Health Ministry said.
Last Updated Mar 22, 2020, 5:27 PM IST