Hyderabad Police lathicharge those roaming on roads for no reason amid coronavirus lockdown
Hyderabad Traffic Police appealed to the masses to stay indoors during coronavirus lockdown as they lathicharged and seized vehicles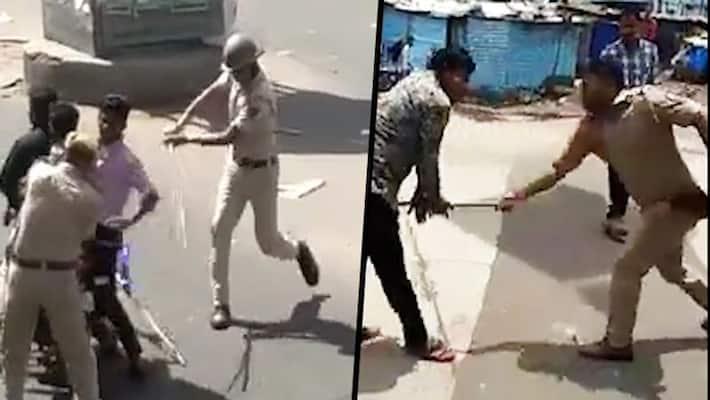 Hyderabad: City Traffic Police conducted lathicharged commuters loitering on the streets for no reason amid lockdown announced to curtail the spread of coronavirus.
In strict implementation of the government order MS Nos 45 and 46 issued by the government of Telangana, Hyderabad Traffic Police organised 73 check posts in the limits of all 25 traffic police stations of Hyderabad city and seized 2480 vehicles. Here are some details: 
Number of vehicles detained are: 
·         Two-wheelers - 1058
·         Three-wheelers – 948
·         Four-wheelers – 429
·         Other Vehicles – 45
·         Total vehicles seized - 2480
During the checking, officers at check posts caught hold of the motorists moving on roads in spite of lockdown announced by Telangana government to curb the spread of coronavirus.
"
Citizens are requested to restrain themselves in their homes and not come out unless there is an emergency. In the morning hours, only emergency services and essential services will be allowed. If anyone violates the regulations mentioned, cases will be booked against violators under section 188 IPC and their vehicles also will be seized, said additional commissioner of police, traffic, DS Chauhan. 
In another similar situation in Guntur, Prakasam, Chittoor and Anantapur districts, police were seen lathicharging public, who were out on roads for no reason defying lockdown order.
Last Updated Mar 24, 2020, 4:39 PM IST