Honey trap case: No one is exerting pressure to delete videos, clarifies Basavaraj Bommai
Home minister Basavaraj Bommai has instructed CCB officials to conduct a fair and impartial investigation of the honey trap case that shook Karnataka.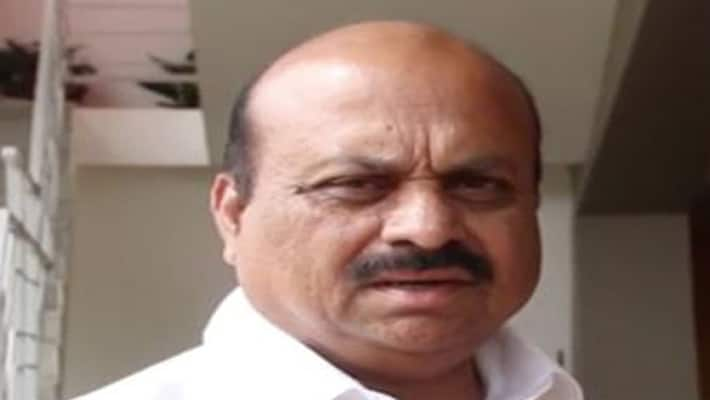 Davanagere: Karnataka minister for home affairs Basavaraj Bommai has reacted to the honey trap case that has rocked Karnataka and said the police were probing the matter. "Our officers are probing the matter as per law. There is no question of any interference," Bommai said.
"Also, there is no pressure on the officials who are probing the case. The victims have not requested or pressured the officials to delete the videos. I have instructed the probing officials to investigate the case according to the law," said Bommai.
Basavaraj Bommai was reacting to claims that some politicians who are victims of honey trap are pressuring the government to delete the videos.
According to police sources, the women in the honey trap gang would approach some politicians with their grievances and would seek privacy to explain their "problems." They would then share their phone numbers and often chat with their targets late at night, the sources said.
They would later get intimate with them and capture their private moments on video, the sources added.
Prime accused Raghavendra would meet his targets at five-star hotel rooms which were bugged with cameras. The accused would then record the private moments of the targets with the women.
The gang was arrested by police after a video of a North Karnataka politician began doing the rounds. According to CCB sources, police have arrested the kingpin of the gang Raghavendra alias Raghu along with seven others, who were involved in blackmailing the bigwigs and extorting crores of rupees from various individuals from past one year by threatening to leak their videos.
Former chief minister and JD(S) leader HD Kumaraswamy too reacted on the issue and said, "Let the CBI investigate the matter and bring out the truth." 
Last Updated Dec 3, 2019, 1:42 PM IST