Here's why Rajinikanth will not be the chief minister of Tamil Nadu
Rajinikanth outlined his political plans as he addressed the gathering at an event in Chennai and said he doesn't want to be the chief minister of Tamil Nadu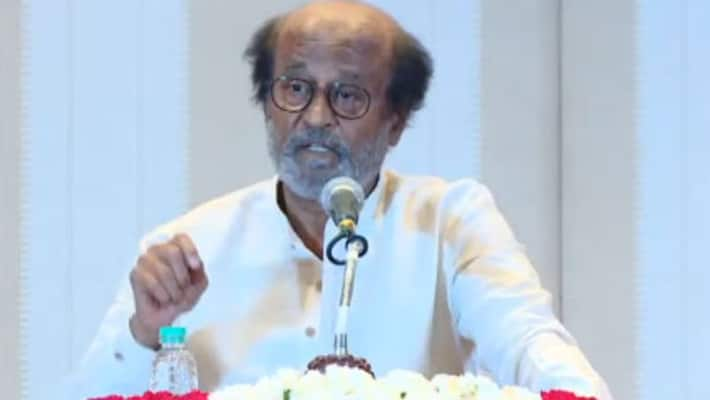 Chennai: As many eyes and ears were on the actor and aspiring politician Rajinikanth on Thursday as he addressed reporters. The superstar said that the age limit and education are crucial in politics and that he will give new and deserving people a chance in his political party.
Thalaivar reiterated that he doesn't aspire to become the chief minister of Tamil Nadu. Presenting a roadmap for politics in Tamil Nadu, Rajinikanth said that he will have a limited number of leaders in his party.
"I can't imagine being the government head, sitting in the Assembly. I have never thought of being the chief minister. I have decided to be the party head. I can't think of becoming chief minister, a strong party leader will head the state," said Rajini.  
He further added that his proposal includes appointing an educated and compassionate youngster as Tamil Nadu chief minister.
"There will be different heads for the party and the possible government headed by it. I request retired IPS and IAS officers to enter politics. There were two stalwarts in our politics, one was Jayalalithaa, and another was Kalaignar. People voted for them but now there is a vacuum. Now, we need to create a new movement to bring change," he added.
There is speculation that Rajinikanth will join politics and contest the Assembly elections in Tamil Nadu, but the actor has so far not made his plans official.
Earlier this month, he had met some leaders from a Muslim outfit at his residence and discussed the Citizenship (Amendment) Act (CAA), the National Population Register (NPR) and the National Register of Citizens (NRC) with them. Rajinikanth had later said on Twitter that he is ready to play any role to maintain peace in the country.
Rajinikanth, 69, took no questions after making his statement. He did not name his upcoming party, nor reveal the date of its launch. 
Last Updated Mar 12, 2020, 12:09 PM IST