Here's why Comedian Trevor Noah show in Bengaluru was cancelled
International comedian Trevor Noah's Bengaluru show was cancelled due to technical issues, disappointing fans. The show started late and ended abruptly because of bad acoustics. Trevor Noah and organizers issued apologies, promising full refunds. Fans criticized the venue and traffic delays.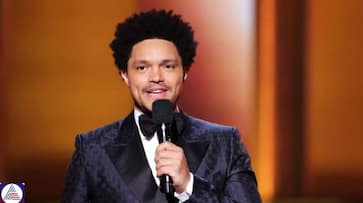 International comedian Trevor Noah's show in Bengaluru left fans disappointed as it was cancelled last minute due to technical issues. The show, scheduled for 7.30 pm on September 27, began nearly 30 minutes late and ended abruptly due to bad acoustics.
Trevor Noah issued an apology on X, expressing his regrets for the inconvenience and disappointment caused to his fans. He announced the cancellation of both shows at the Manpho Convention Centre on September 27 and 28.

Bengaluru hit by massive traffic jam ahead of long weekend; Check out photos, videos
In his tweet, Noah explained, "Dear Bengaluru India, I was so looking forward to performing in your amazing city but due to technical issues we've been forced to cancel both shows. We tried everything but because the audience can't hear the comedians on stage there's literally no way to do a show. We'll make sure all ticket holders receive a full refund and again I'm so sorry for both the inconvenience and disappointment this has never happened to us before."

Bengaluru: Govt plans to impose 'Congestion Tax' on motorists to ease traffic congestion
BookMyShow, the organizers of Noah's India tour, also issued an apology and stated that ticket holders would receive a full refund within 8-10 working days. They expressed deep regret for the inconvenience faced by their valuable customers.
One disappointed fan, Rhea Karuturi, criticized the venue's suitability for a comedy show, citing ventilation issues and a lack of a sound check. She expressed embarrassment that such problems occurred in Bengaluru, known as the tech city. Trevor Noah himself faced challenges in reaching the venue due to heavy traffic, causing further delays. Some fans sold their tickets on social media platforms like Instagram and X.
Last Updated Sep 28, 2023, 10:00 AM IST