Haryana woman has a miraculous escape: Watch the shocking video
A woman allegedly tried to cross the tracks by crawling between a goods train's wheels. However, she ended up getting trapped under the train, which began to move.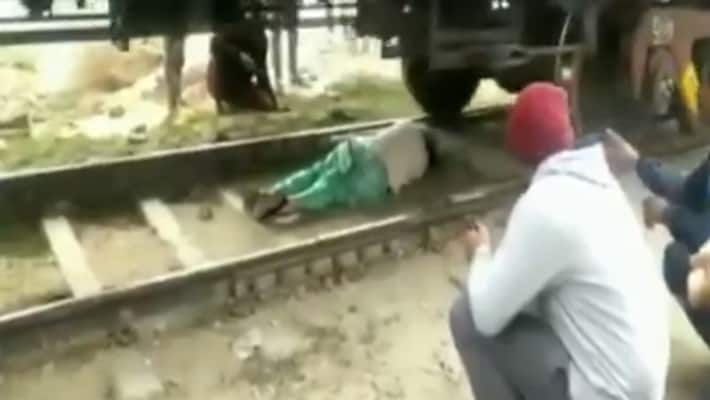 A Haryana woman saved herself by lying low on the track as the goods train moved over her. The video of her lucky escape has gone viral on social media.
The episode took place in Haryana's Rohtak, and as per reports the train was on standby and was expecting a signal. The woman tried to cross it by passing under it. However, the train suddenly the train started moving, and the woman got trapped under it. 
In the video, the woman is lying quietly on the railway tracks as the train crossed over her. People on the platform witnessed the incident and helped the woman get up after the train departed the station.
Last Updated Feb 18, 2021, 1:51 PM IST