Haryana's 75% quota for locals in private sector declared unconstitutional by court
The Punjab and Haryana High Court has struck down Haryana's government's 75 per cent domicile quota in private jobs as unconstitutional. The reservation to the state residents in private jobs had been controversial from the start.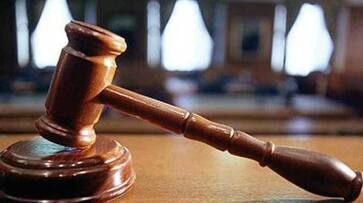 The Punjab and Haryana High Court on Friday held the 75 per cent quota for Haryana domicile in the private sector unconstitutional. The Haryana State Employment of Local Candidates Act, 2020 was ruled by the High Court to be ultravirus and to violate Part 3 of the Constitution.
The verdict is viewed as a major defeat for the Manohar Lal Khattar-led administration, which had implemented the law with the intention of uniting the votes of the local populations, particularly the Jat community, with less than a year to go before the Assembly elections in Haryana. The state will probably file an appeal with the Supreme Court over the ruling. 
The state Assembly of Haryana approved the Haryana State Employment of Local Candidates Act in 2021, requiring private sector firms in the state to reserve 75% of newly created job positions for candidates who are residents of the state.
Also Read | Jammu and Kashmir: Terrorist killed in encounter with joint team of security force in Rajouri
Privately run businesses, societies, trusts, limited liability partnership firms, partnership firms, and other state-based commercial enterprises with ten or more employees were subject to the reservation policy for positions paying less than Rs 30,000 per month.
In February 2022, the rule was delayed after the Haryana Industries Association and others appealed the ruling in the High Court.
The Haryana State Employment of Local Candidates Act, which underwent several changes after it was passed in 2020, provided for 75% of private-sector jobs with a monthly salary or wages of less than Rs 30,000 being reserved for people with a resident or domicile certificate. The domicile requirement had been brought down from 15 years to five. 
Chhattisgarh Election 2023: 'There is no competition, fight is one-sided,' says Bhupesh Baghel
Last Updated Nov 17, 2023, 6:13 PM IST