Goods train mows down 15 migrants sleeping on tracks in Maharashtra
Prime Minister Narendra Modi said he was "extremely anguished" at the death of migrant workers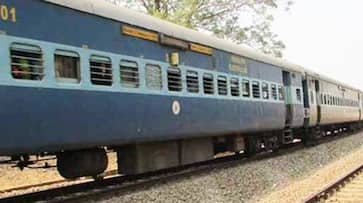 Aurangabad: In a tragic incident, at least 15 migrant labourers returning to their homes in Chhattisgarh were mowed down by a goods train in Aurangabad. 
The incident occurred around 6:30 am in the morning on the Aurangabad-Jalna railway line. An official said the migrant workers fell asleep on the tracks due to exhaustion caused by their long journey. 
The official added that one individual had sustained injuries. Three labourers who were also part of the group survived as they were sleeping some distance away from rail tracks. 
An official told news agency PTI that the labourers, who had been walking along the railway tracks fell asleep due to exhaustion. The official added that they were mowed down by the train early in the morning.
"They had been walking along the rail tracks and slept there due to exhaustion. They were mowed down by a train," the official told the news agency.
After the accident, the railways ministry tweeted and said that an inquiry has been ordered into the tragic incident.
"During early hours today after seeing some labourers on track, loco pilot of goods train tried to stop the train but eventually hit them between Badnapur and Karmad stations in Parbhani-Manmad section. Injured have been taken to Aurangabad Civil Hospital. An inquiry has been ordered," the ministry said.
Prime Minister Narendra Modi said on Twitter that he has spoken to Union railway minister Piyush Goyal and asked him to monitor the situation. Modi also ensured that all possible assistance required is being provided.
Lok Sabha Speaker Om Birla called the incident "extremely tragic and unfortunate" in a post on Twitter.
"The tragic death of migrant laborers on the Jalna railway line is extremely tragic and unfortunate. Tribute to the dead. May God place the dead at his feet. I wish the injured to get well soon," he said.
The development comes at a time when stranded migrant labourers across the country are returning to their home states amid the nationwide lockdown.
Some of these migrant labourers were forced to walk long distances to their home states as they were unable to find transport.
While states have allowed special trains to transport migrant labourers, some are still finding it hard to sign up for the same.
Meanwhile, many other migrant labourers had already set out on foot before to reach their homes before the ministry of home affairs (MHA) issued an order allowing migrant labourers to return home.
Last Updated May 8, 2020, 12:15 PM IST