Goa panchayat poll results: Counting of votes underway, meet the winners
As much as 78.70 per cent voter turn-out was recorded in elections to 186 village panchayats in Goa. A total of 5,038 candidates were in the fray in 1,464 wards. The elections were not fought on party symbols.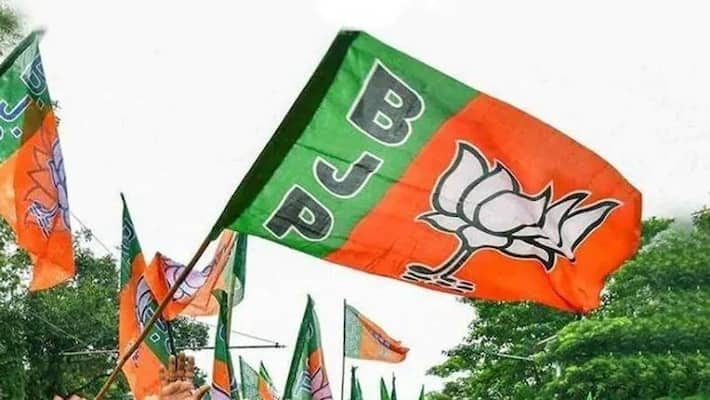 The counting of the votes for the panchayat elections in Goa held earlier this week began on Friday morning, which will decide the fate of more than 5,000 candidates. At 21 locations in 12 talukas of the state, the counting got under way at 8 am. On Wednesday, voting for 186 panchayat bodies took place in Goa. Ballot papers were used to conduct the elections, which were not fought over party emblems. There were 5,038 candidates running for office in 1,464 wards. The election results will begin to come in at around 9 am, according to a senior member of the State Election Commission.
Here are the latest updates: 
Around five candidates backed by the transport minister Mauvin Godinho win the 7-member Bogmalo panchayat.
Drishti Kavlekar defeats six-time panch member and former sarpanch of Chimbel panchayat, Chandrakant Kunkalkar. 
Martha Saldanha, a four time sarpanch and six time pach lost in the Cansaulim Panchayat election this year, reported Goa 24x7. 
Aldona panchayat Winners declared
Ward 1: Salvador Fernandes, Ward 2: Ashwin Dsouza, Ward 3: Abhitnya Satardekar, Ward 4: Pranesh, Ward 5: Harish Mayekar, Ward 6: Natalina colaso, Ward 7: Subhash Raut, Ward 8: Yeshwant Parwar, Ward 9: Babita Falkar, Ward 10: Rohan Pinto and Ward 11: Doritha F'des
Dhargal Pernem panchayat Winners declared
Ward 1: Diptisha Naroji, Ward 2: Prity Kanolkar, Ward 3: Arjun Kanolkar, Ward 4: Aniket Salgaonkar, Ward 5: Satish Dhumal, Ward 6: Daji Bhiku Shirodkar, Ward 7: Amita Harmalkar, Ward 8: Dilip Vir and Ward 9: Pradeep Naik
Agarwada Chopdem Village Panchayat Election Winners declared
Ward 1: Sangeeta Gurudas Naik, Ward 2: Shilpa Suraj Naik, Ward 3: Anthony Mathew Fernandes, Ward 4: Sachin Nandkumar Raut, Ward 5: Bhagirath Gavkar, Ward 6: Deepali Pravin Lingudkar and Ward 7: Hemant Digamber Chopdekar
Collem Village Panchayat Election winners declared
Ward 1: Neha Madkaikar, Ward 2: Sadanand Bandekar, Ward 3: Govind Shitgaonkar, Ward 4: Aniketh Dessai, Ward 5: Prasad Gaunker, Ward 6: Sonam Dhoiphodo, Ward 7: Benny Azavedo, Ward 8: Sahish Naik and Ward 9: Ashwini Dessai
Result of the Casne Amberem Poroscodem panchayat declared
Ward-1: Rupesh Haldankar, Ward-2: Prity Haldankar, Ward-3: Eknath Teli, Ward-4: Mukun Khaznekar, Ward-5: Siddhi Gadekar, Ward-6: Nisha Haldankar, Ward-7: Darshan Haldankar
Uday Naik wins from Bhati Village Panchayat Sanguem
In the Bogmalo panchayat, candidates backed by the ruling Bharatiya Janata Party (BJP) won five of seven member panchayat, a report by In Goa 24×7 said.
In all, 6,26,496 people cast ballots in the panchayat elections, which had a voter participation as high as 78.70%. South Goa saw 76.13 percent of the vote, compared to North Goa's 81.45 percent. Salcette Taluka in South Goa had the lowest voter participation, with Sattari Taluka in North Goa recording the highest turnout at 89.30%.
Also Read | 3 Rafale fighters of French Air and Space Force make strategic stopover in IAF base
After a candidate complained about a discrepancy between his name and the symbol assigned to him, the election in one of the wards of the Calangute panchayat in North Goa was postponed till Thursday, according to the election official.
64 candidates from various village panchayats have been elected without opposition; of them, 41 are from North Goa and 23 are from South Goa.
2,667 candidates are running for 97 panchayats in the North Goa region, while 2,371 people are running for 89 panchayats in South Goa. According to official statistics, North Goa has 3,85,867 registered voters, whereas South Goa has 4,11,153.
Also Read | Delhi Police issues traffic advisory ahead of Independence Day; know list of roads to avoid on Aug 15
As much as 78.70 per cent voter turn-out was recorded in elections to 186 village panchayats in Goa on Wednesday, an official said. A total of 5,038 candidates were in the fray in 1,464 wards. The elections were not fought on party symbols.
Last Updated Aug 12, 2022, 3:23 PM IST