Goa Floor Test: BJP's Manohar Parrikar wins Trust vote, supported by 22 MLAs
A special Assembly session was convened for the Floor test
Congress MLA Vishwajit Rane abstained and walked out of Assembly during trust vote. Congress got 16 votes.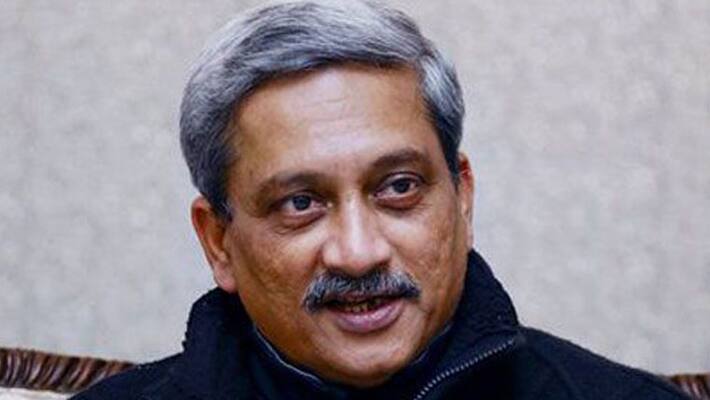 NCP's Churchill Alemao backed Manohar Parrikar, along with 13 from the BJP, three from MGP, three from Goa Forward and two Independents.
Manohar Parrikar, who stepped down as Defence Minister, was sworn-in as the Chief Minister of the coastal state for the fourth time on March 14. Before that he was asked to undertake a Floor Test to prove his majority in the house.
The Congress had moved the Supreme Court against the Governor's move to invite the BJP and the top court rejected the plea to stop his oath ceremony on Tuesday, but said Mr Parrikar must seek a trust vote to prove majority within 48 hours.
Parrikar also threw in a barb at Digvijaya Singh. He has been quoted by the Indian Express as saying: "The resolution motion was passed with 22 to 16. With Speaker supporting the ruling benches. We have proved before the people of India, and as promised we have the support of 23, debunking Digvijaya's claim that they have numbers. They didn't have it from the beginning. There was talk that Digvijaya has stepped down as desk in-charge. This happens when you come to Goa only to enjoy and not to work."
Congress MLA Vishwajit Rane abstained from voting, though previously he was quoted to have said that he is with the Congress Party
There was also a sneaky reference to the Sasikala- Panneerselvam vote drama in Tamil Nadu. Parrikar added saying: "There are wild allegations being made with coloured glasses. As you saw, everyone voluntarily came and voted. Nobody was kept in a hotel or secluded place."
Last Updated Mar 31, 2018, 7:03 PM IST