Election Commission develops a remote EVM prototype
The Election Commission has invited political parties for a demonstration of the remote EVM on January 16.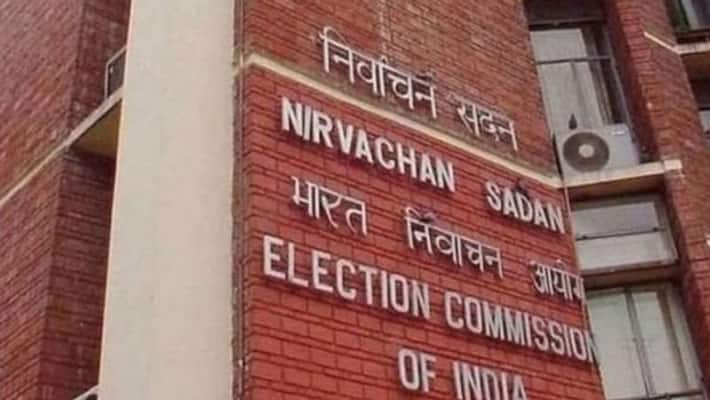 The Election Commission has announced that it had come up with a prototype of the remote electronic voting machine for domestic migrant voters. While making the announcement on Thursday, the poll body invited all eight recognised national and 57 state political parties on January 16 to demonstrate the functioning of the multi-constituency prototype RVM. 
The poll panel has also issued a concept note on remote voting and sought the opinion of political parties on the technical, administrative and legal challenges in implementing this.
Also Read: Indian cough syrup linked to death of 18 children in Uzbekistan: Drug regulator initiates probe
Developed by a public sector undertaking, the multi-constituency remote EVM can handle up to 72 constituencies from a single remote polling booth. Chief Election Commissioner Rajiv Kumar said that remote voting would be a transformational initiative for strengthening participation in electoral democracy.
The commission explored the option of using a modified version of the time-tested model of M3 (Mark 3) EVMs to enable voting at remote polling stations for domestic migrants outside their constituency. The idea is to find a technological solution that is accessible, credible and acceptable to all stakeholders. 
According to the Election Commission, the initiative can trigger a "social transformation" for migrants.
In a statement, the election body highlighted how often migrants are reluctant to get themselves enrolled at their place of work for various reasons like not enough social and emotional connection with the issues of an area of migration, frequent change of residence and unwillingness to get their name deleted in an electoral roll of their home or native constituencies as they have permanent residence or property.
The concept note released by the Election Commission also highlights the challenges of implementing the Model Code of Conduct at remote polling booths in other states and defining domestic migrants, and enumerating remote voters. 
Other issues identified by the note include ensuring secrecy of voting and facilitating polling agents for identification of voters, process and method of remote voting and counting of votes.
To introduce remote voting, The Representation of the People Act, 1950 and 1951, The Registration of Electors Rules, 1960, and The Conduct of Election Rules, 1961 will need to be amended. While only Parliament can change the laws, the related rules, in this case, can be tweaked at the Law ministry level. The number of booths to be set up and their locations also need to be coordinated.
According to the Election Commission, migration-based disenfranchisement is not an option in the age of technological advancement.
The voter turnout in the 2019 Lok Sabha elections was 67.4 per cent and the EC was concerned over the issue of over 30 crore electors not exercising their franchise and also differential voter turnout in various states and union territories, it said.
Also Read: Rahul Gandhi violated security guidelines 113 times in 2 years: Govt officials on Congress 'breach' claim
Last Updated Dec 29, 2022, 2:36 PM IST