Diwali 2023 bonanza: EPFO starts crediting 2022-23 interest in PF accounts
The Employees' Provident Fund Organisation (EPFO) has begun crediting interest to provident fund (PF) accounts for the financial year 2022-23, with an interest rate of 8.15%. While some users have received payouts, the EPFO acknowledges that it may take time for all accounts to reflect the amount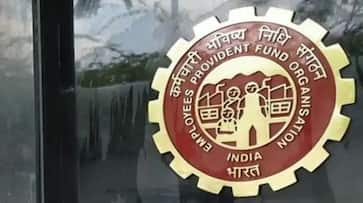 The Employees' Provident Fund Organisation (EPFO) has started the crediting of interest to provident fund (PF) accounts for the financial year 2022-23, with an interest rate set at 8.15 per cent. While some subscribers have already experienced the receipt of interest payouts, the EPFO has forewarned that the process might take time to reflect in all accounts. In a statement posted on social media platform X (formerly Twitter), the EPFO assured users that the interest accumulation would be complete, emphasizing that there would be no loss of interest. Union Labour Minister Bhupender Yadav confirmed that interest has already been credited to over 24 crore accounts.
The determination of the PF interest rate is an annual ritual, conducted by EPFO's Central Board of Trustees (CBT) in collaboration with the Ministry of Finance. The announcement of this year's interest rate occurred in June.
How to check EPF account balance?
Once the interest is successfully credited, individuals can check the same in their PF accounts. To check their provident fund account balance, subscribers can employ various methods such as text messages, missed calls, the UMANG app, and the EPFO website.
The long-awaited EPF interest for FY23 has triggered queries from subscribers on social media platforms. To assuage these concerns, the EPFO provided a step-by-step guide on checking the EPF balance, emphasizing the necessity of activating the Universal Account Number (UAN), a unique identification number found in monthly salary slips.
Following these steps:
* Visit EPFO's official website at epfindia.gov.in and log in.
* Navigate to the 'Our Services' tab, selecting "For Employees."
* Choose 'Member Passbook' under the 'Services' option.
* Access the EPF passbook page (passbook.epfindia.gov.in) and input the username (UAN) and password.
* Log in and select the relevant employment details, choosing from multiple member IDs for those who have worked in different organizations.
* View the EPF passbook to observe the running balance in the EPF account.
How is EPF Interest rate calculated?
The EPF interest rate is calculated by adding the monthly running balance, multiplying it by the interest rate, and dividing it by 1,200. The EPFO computes month-wise closing balances and calculates the interest for the entire year. In the event of a withdrawal, interest is considered from the beginning of the year until the last date of the month preceding the withdrawal. This meticulous calculation ensures a fair representation of the closing balance for the year, considering factors like the opening balance, contributions, withdrawals, and interest.
Last Updated Nov 10, 2023, 1:19 PM IST