DESUN Hospital license should be suspended for not admitting COVID-19 patients: Health Commission of Kolkata
DESUN Hospital license has been suspended by Health Commission for not admitting a COVID-19 patient who eventually died in an ambulance outside the hospital. An affidavit was asked to be filed by the authorities.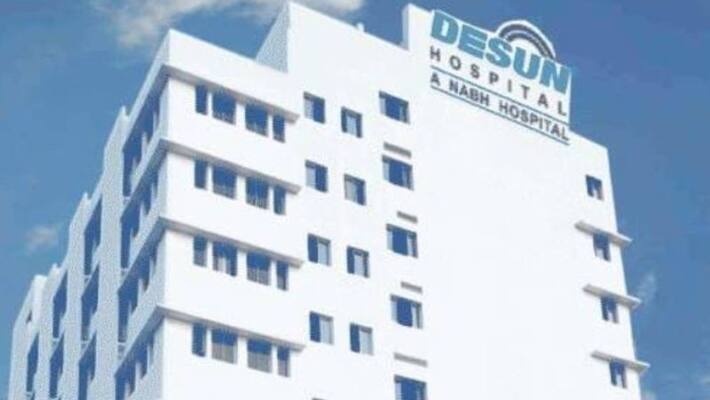 Kolkata: A COVID-19 patient died in an ambulance outside DESUN Hospital. As family members could not deposit the full amount for admission, DESUN Hospital did not admit the COVID-19 patient. Upon becoming aware of the incident, Health Commission of West Bengal filed a case against the hospital. The commission stated that the license of DESUN Hospital should be suspended.
Laila Bibi, a resident of Tamluk was brought by ambulance to DESUN Hospital. Her family had booked a bed in advance for the patient at Rs 60,000 in the hospital. Hospital staff did not admit the patient as her family could not deposit another Rs 2,20,000 which was the primary admission fee.
The patient remained in an ambulance outside the hospital for an hour and a half, tormented by pain. At last, Laila Bibi, 60, died in the ambulance. However, before her death, another Rs 2 lakh was deposited in the hospital account at 9.30 pm.
Family members complained that hospital authorities did not admit the patient even after receiving the entire admission amount. The Health Commission blamed DESUN Hospital authorities and a case was filed against them.
After hearing about the case filed by the Health Commission on Wednesday (August 19), chairman Asim Bandyopadhyay said, "DESUN Hospital should remain closed. The license should be suspended." Considering the situation of the COVID-19 patients, the Health Commission have refrained from the decision of closing the Hospital.
However, the commission has directed that the DESUN Hospital authorities will not be able to take any further advance payment from any patient for treatment till the case is closed.
In addition, DESUN Hospital authorities have been asked to deposit Rs 10 lakh to the Health Commission. According to the statement of the Health Commission, a maximum of Rs 50,000 can be taken in advance from the family of COVID-19 patients.
Along with DESAN, SS Chatterjee Nursing Home has also been asked to file an affidavit regarding their statement. The chairman said, "I could not believe the statement given by the hospital authorities during the hearing of the case. Despite this, they have been asked to file an affidavit to support their statement."
 
Last Updated Aug 20, 2020, 12:30 PM IST