Delhi violence: How did we come here in 4 days?
As efforts continue to restore normalcy in Delhi, we look at the major events that transpired in the four days from when violence escalated
 Four days of riots engulfed Delhi. The death toll is more than 20 currently.
Trying to establish the real cause of the violence could cause one to start several days earlier, and may have different opinions. We have chosen to pick what transpired from Sunday when violence escalated.
It all started on February 23:
Almost 500 people gathered near the Jafrabad metro station to protest over the CAA. They blocked major routes.
BJP leader Kapil Mishra reached Maujpur near Jafrabad and held a pro-CAA rally.
 In a speech, Mishra gave Delhi Police an ultimatum of 3 days to rid Jaffarabad and Chand Bagh roads in Delhi of anti-CAA protesters.
He also said, "We have remained calm and will do so until Trump is here. Even after that, if the streets are not cleared of protesters, we will not listen to you (police)." He added to his statement after the applause of people around him stating, "I request you to clear the streets by the time Trump leaves, or we will have to come on to the streets."
Violent clashes and stone-pelting broke out between pro and anti-CAA groups at Jafrabad and Maujpur in Delhi. Stones were pelted from both sides and many people were severely injured. Later, it was reported that four protestors were killed.
February 24:
An armed person, identified as Shahrukh, took to the streets and fired eight rounds of bullets in the air, threatening to shoot a police constable.
Riots continued with several parts of Delhi engulfed in flames.
During one of the riots, a head constable Ratan Lal lost his life, and the situation turned more grim.
Reports started rolling in later about attacks on media personnel, who were left injured.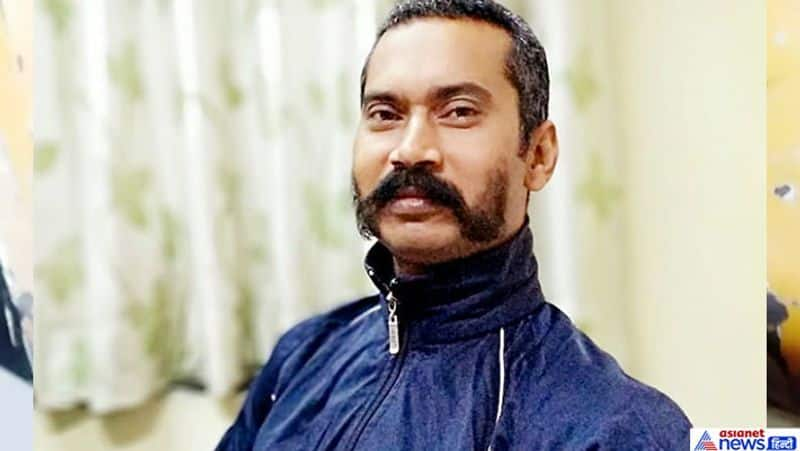 February 25:
Death reported was 10.
Violence had spread to other parts of North east Delhi
 A meeting over the situation in Delhi was held chaired by home minister Amit Shah, which saw the participation of Lieutenant Governor Anil Baijal, Delhi chief minister Arvind Kejriwal, police commissioner Amulya Patnaik and other leaders.
Videos of a mosque being vandalised, and surrounding shops being vandalized did the rounds, causing more uproar.
Final rites of head constable Ratan Lal were conducted.
Delhi chief minister Arvind Kejriwal called for an all-party meeting to control the violence.
Shoot at sight orders were given for parts of Delhi.
Kapil Mishra shared a video stating, "Jafrabad had been vacated, there won't be another Shaheen Bagh."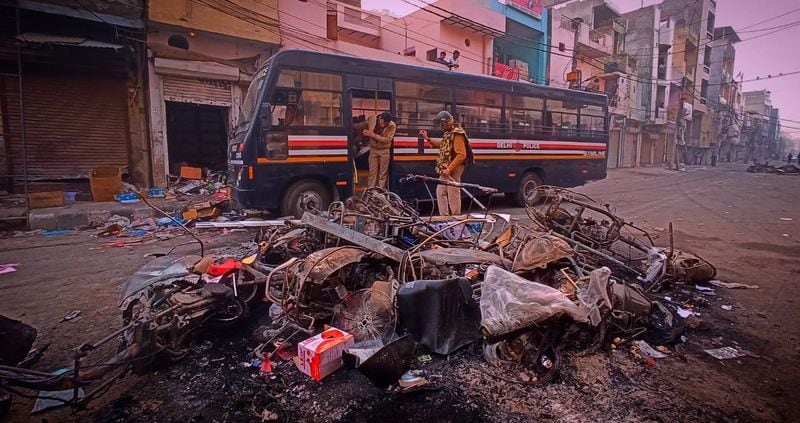 February 26:
Death toll increases to 22
The body of an under-training Intelligence Bureau officer was found in Chang Bagh.
The high court directed the police to register FIRs against leaders who made hate speeches and report tomorrow.
Speeches of Kapil Mishra, Parvesh Verma and Anurag Thakur were played out in court.
Prime Minister Narendra Modi broke his silence, requested public to maintain peace in his tweet.
Delhi Police and paramilitary forces conducted flag marches in affected areas.
Kejriwal wrote to Amit Shah seeking Army deployment to control the situation.
National Security Advisor Ajit Doval visited the affected areas and has assured people of full security.
Arvind Kejriwal announced a compensation of Rs 1 crore to the family of slain head constable Ratan Lal.
Last Updated Feb 26, 2020, 8:28 PM IST