Delhi Rape: India is reminded of Nirbhaya everyday
What more proof do we want to show us that India as a country has failed its women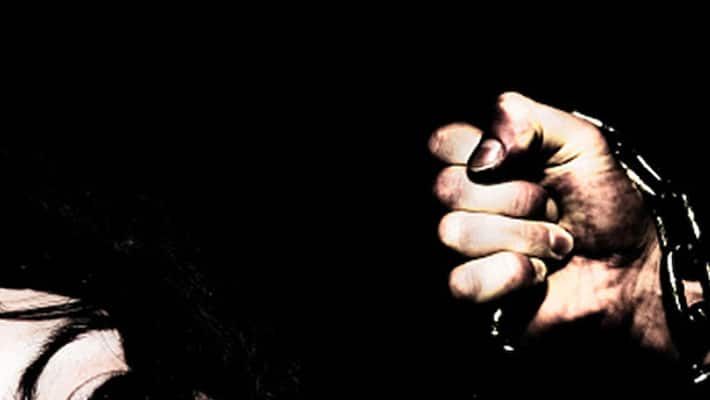 This is what India wakes up to everyday – news of rape, murder and assault and abuse
On the fourth anniversary of Nirbhaya's death, the capital of India wakes up to shame. A  20-year-old woman was allegedly raped by a driver in South Delhi's Moti Bagh late on Wednesday night. The girl was supposedly in the capital to look for a job. At 10 pm she was awaiting transport to Noida from AIIMS; the girl was offered lift from a car driver whose car sticker read 'Ministry of Home Affairs', despite it being a privately registered car and in her complaint to the police she narrated how he raped her in the car and left her somewhere in Moti Bagh.
Yes, this is what India wakes up to everyday – news of rape, murder and assault and abuse. There has been no stemming in the rape reportage and the gruesomeness of each crime seems like one trying to outdo the other. Earlier women and young girls felt afraid of walking outdoors without a chaperone but today, even infants are not free from harm.
Also read: Nirbhaya rape convicts: Where are they now?
Swati Malliwal, chairperson of the Delhi Commission of Women wrote to Prime Minister Narendra Modi stating an alarming statistic: "Every day, over six 'Nirbhayas' are being created in Delhi". I shudder to think of the numbers the rest of the states are pooling in. There is no point in tagging Delhi as the rape capital of the country, because there are plenty of other states in the country where even gruesome incidents take place and are lost in oblivion because of their non-capital status. You have Kerala's Nirbhaya, Bengaluru's Nirbhaya and so on, every state has numerous Nirbhayas who have become the victim of a man/men's lust, ego and sense of dominion.
Also watch:Jisha murder takes Kerala by storm
We clamour for changes, we say women are unsafe on the streets but all these calls fall on deaf ears. The government is busy defending its failed demonetisation scheme, the Supreme Court is busy dictating morality and how a woman wearing a churidar in a Southern Temple is a matter of grave importance but where does the safety of women figure on the list?
In December 2012, there were fast track courts laid down to dispense speedy justice; One Stop Centre's for Rape Survivors were promised by the Nirbhaya Fund in 2015, a promise which when tracked by this website was found to be hollow and absent; the Juvenile Justice Act, which allows children aged 16 to 18 years and in conflict with law to be tried as adults in cases of heinous offences, came into force  only in January 2016. Through the year, cases related to the Nirbhaya gang-rape were heard and recorded but no concrete results yet.
With the judiciary and the government dragging its feet on this case, what hope do women have in the country. We will be relegated to holding flag processions and candle marches, protests in front of Jantar Mantar, scream on top of our lungs that we demand justice but nothing moves, nothing happens and no one gets punished.
Also read: Shocking: 706 rape cases reported but only 1 convicted!
The culprits languish in jail, the perpetrators make bold statements of teaching morality but the courts do nothing, the police do nothing. Our politicians have varying opinions and really some really bizarre ones on why rapes happen. There is a section of police in the country who wants to know from a rape victim "which rapist gave you more pleasure?".
What more proof do we want to show us that India as a country has failed its women, failed Nirbhaya and is a haven for all those men and perverts who think satisfying their lust is the norm even though it comes at the cost of a murder.
The country will see many more Nirbhayas, many more Jishas, many more babies raped until the society wakes up to the monsters they are breeding within their homes; until our mindset stops saying  "she was someone's else's wife, daughter, mother and sister", until our Supreme Court makes it clear that women are not objects and her death at the hands of a rapist will not go in vain, until the government properly acknowledges the numerous parents whose tears of pain went unheeded and until men learn self-control.
Also read: Kerala Police asks "which rapist gave you the most pleasure?" Do you want to answer this?
Last Updated Mar 31, 2018, 6:40 PM IST