Delhi government seeks Rs 5,000 crore assistance from Centre to pay salaries
The death toll in India from coronavirus has jumped to 5,164, while nearly 87,000 have recovered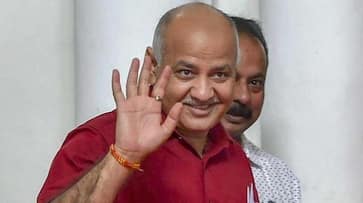 Delhi government has asked the Centre to assist them with Rs 5,000 crore. Deputy CM Manish Sisodia cited shortage of revenues as the main reason.
Also read: PM Modi addressed the nation through MannKiBaat today at 11 am
Sisodia, who also holds the finance department charge, said the Delhi government requires Rs 3,500 crore per month to pay salaries to its employees and to meet other needs.
"However, in the past two months, our GST collection has been only Rs 500 crore each month. We need at least Rs 7,000 crore to be able to pay salaries to our employees, many of whom are discharging frontline duties against the coronavirus epidemic," Sisodia said in a press conference.
The deputy CM said that in a letter to Union finance minister Nirmala Sitharaman, he had demanded Rs 5,000 crore from the Centre as Delhi did not receive anything from the disaster relief fund that was given to other states.
Even as the fourth phase of the lockdown ends in India today and a phased exit begins from June 1, the total coronavirus cases in India has increased to 182,143 while the death toll has gone up to 5,164, according to figures released this morning by the Ministry of Health. In the past 24 hours, 8,380 new cases and 193 deaths were reported. The health ministry said that there were 89,995 active cases in the country while 86,983 have recovered. 
Last Updated May 31, 2020, 2:23 PM IST