Countdown for Aero-India begins
Asia's largest Aero-space event is set to take place in February next year. Significant number of global defence majors and big investors are expected to participate in the event.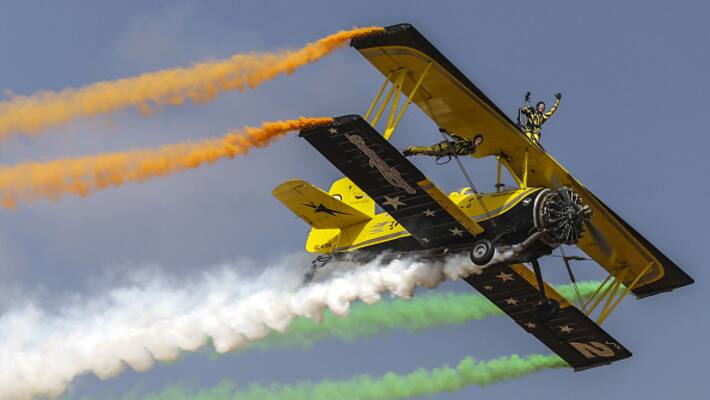 New Delhi: People from all over the country fly down to witness one of the largest aero-shows in the world, which takes place in Yelahanka, Bengaluru every two years.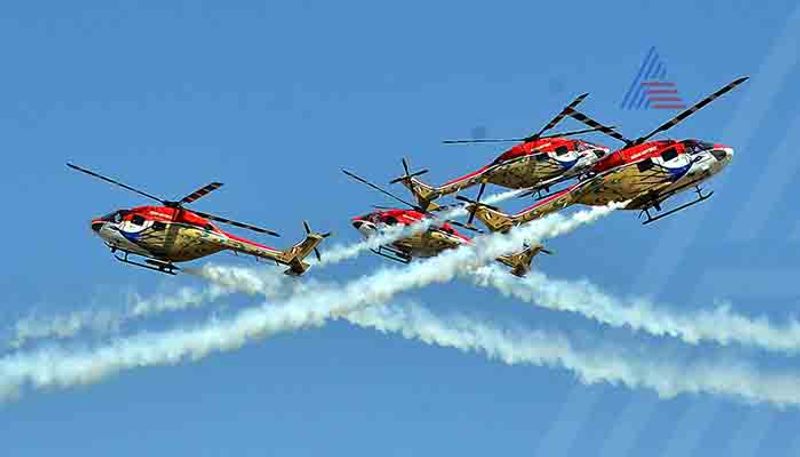 Aero-India which has been taking place in Bengaluru ended on a rather sad note last time, as several hundred cars were burnt at the Aero India Show in Yelahanka due to a fire accident in the parking lot.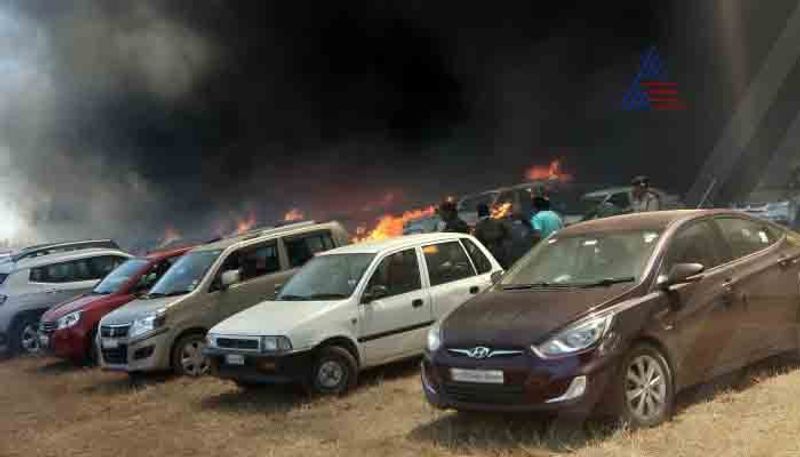 Keeping in mind the accident that happened last year and the ongoing pandemic, the organisers have decided that the event will be hosted while taking maximum precaution.
The defence ministry has taken an in-principle decision to host the next edition of Aero India in its traditional venue of Bengaluru from February 3-5 next year.
The ministry has decided to conduct the biennial event as scheduled following inputs from the domestic defence industry and global aerospace majors.
Sources said defence minister Rajnath Singh has already held a few internal meetings on hosting the mega event.
Sources also said that a significant number of global defence majors and big investors are expected to participate in the event besides official delegations from several countries.
Also read: BS Yediyurappa launches Shikshaka Mitra App, releases two books
The defence ministry plans to showcase its initiatives in promoting India's defence manufacturing at the event.
Since its inception in 1996, Bengaluru has been hosting the event. While the Aero-India show might just be an aero-space event, it is more of an emotion for Bengalureans who have been witnessing it since the 90s. Though the ministry has decided to conduct the event, it is still not known if every Aero-India enthusiast will be able to participate keeping in mind the ongoing pandemic.
Last Updated Aug 28, 2020, 5:19 PM IST