Coronavirus: Spike of 57,982 cases in 24 hours; India's tally mounts to 26,47,663
India reported a spike of 57,982 cases and 941 deaths, taking the total tally to 26,47,663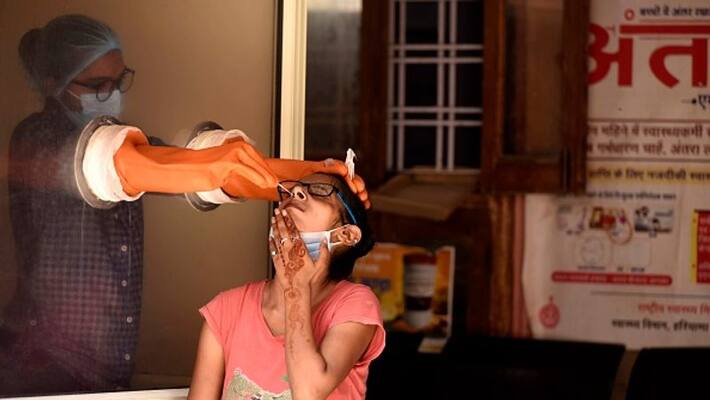 New Delhi: Ministry of Health and Family Welfare said in the last 24 hours, coronavirus cases saw a spike of 57,982, with 941 deaths. The death toll reached 50,921 deaths and the active cases came down to 6,76,900.
19,19,843 patients were discharged/migrated and 50,921 deaths have been reported so far, the ministry stated.
Also read: Coronavirus: Singer SP Balasubramaniam still on life support but stable
The Ministry of Health took to Twitter and wrote that the total tally crossed the 26 lakh-mark and India conducted more than 3 crore tests. 
The ministry also said that the fatality rate was brought down due to the combination of aggressive testing and efficient clinical treatment.
Also read: Subtle signs of cancer you shouldn't ignore
Maharashtra, Tamil Nadu and Andhra Pradesh have reported the highest number of cases. However, infections are rising rapidly in states like Karnataka, Uttar Pradesh and West Bengal.
Last Updated Aug 17, 2020, 10:28 AM IST