Coronavirus: India's COVID-19 tally crosses 7 lakh mark with over 22,000 fresh cases in a day
India has overtaken Russia in COVID-19 cases to become the third worst-hit nation in the world, only after the US and Brazil.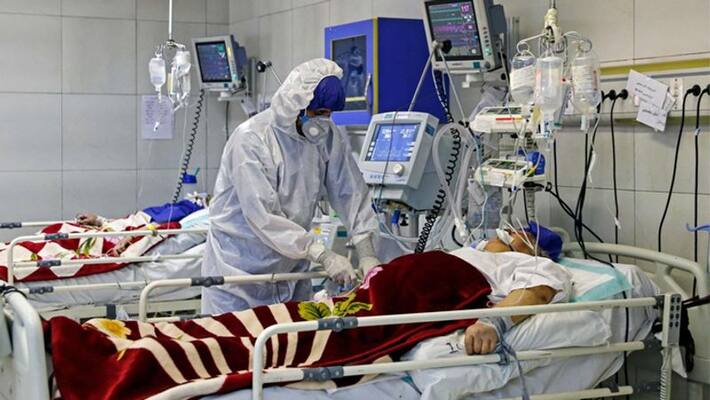 New Delhi: With a spike of 22,252 cases, India's COVID-19 count breached the 7 lakh mark and reached 7,19,665 on Tuesday (July 7), according to the Union ministry of health and family welfare.
With as many as 467 deaths reported in the last 24 hours due to coronavirus, the death toll has reached 20,160.
Out of the total number of cases, 2,59,557 are active and 4,39,948 have been cured/discharged/migrated.
Maharashtra continues to remain the worst-affected state due to COVID-19 with 2,11,987 cases, out of which 87,699 are active, 1,15,262 have been cured/discharged and 9,026 have died.
Mumbai alone, meanwhile, registered 1,200 new cases, taking its patient count to 85,724. The city's toll increased to 4,938 with 39 people succumbing to the virus on Monday.
It is followed by Tamil Nadu (1,14,978) and Delhi (1,00,823).
Tamil Nadu reported 3,827 fresh COVID-19 cases on Monday. Of the total cases, Chennai recorded 1,747. So far, the city has reported 70,107 cases — close to 61% of the total cases.
Over the last 24 hours, 29 individuals have succumbed to COVID-19 in Chennai.
Meanwhile, COVID-19 cases in Delhi on Monday crossed the 1 lakh mark with 1,379 fresh cases and 48 deaths reported in the last 24 hours. The total number of cases in Delhi now stands at 1,00,823 including 72,088 recoveries.
The death toll in the city is now at 3,115, according to the later health bulletin by the state government.
According to the Indian Council of Medical Research (ICMR), 2,41,430 samples were tested for COVID-19 on July 6, taking the total number of samples tested till Monday to 1,02,11,092.
Last Updated Jul 7, 2020, 11:08 AM IST