Coronavirus death case: Operation of Flybus from Bengaluru Airport to Anantapur suspended
Following the first death case reported from Hyderadbad-Karnataka region, the Karnataka State Road Transport Corporation has suspended its special bus service from Kempegowda International Airport Limited in Bengaluru to Anantapur in Andhra Pradesh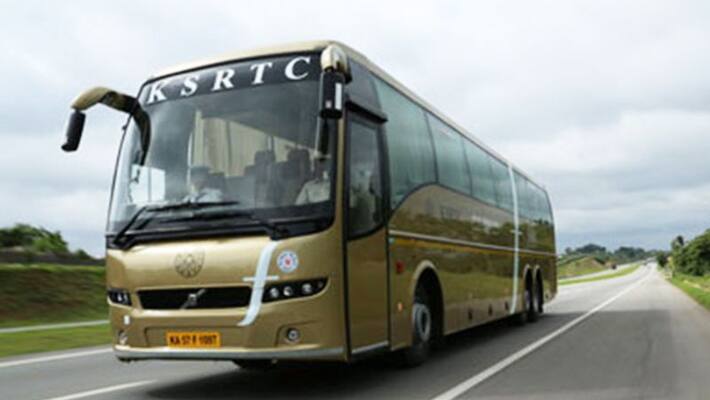 Karnataka health minister B Sriramulu declared that 76-year-old man, who died recently, tested positive for the deadly virus. Following the first coronavirus death in the state, Karnataka State Road Transport Corporation (KSRTC) has suspended Flybus service from Kempegowda International Airport Limited in Bengaluru to Anantapur in Andhra Pradesh with immediate effect until April 1.
The decision comes after the growing number of cases with COVID-19 symptoms found at the airport. The total count for COVID-19 has reached 73 in the country.
Many passengers, after landing at Kempegowda International Airport Limited, take KSRTC's super-luxury Flybus to reach Anantapur and Hindupur surroundings. There are chances of the infection spreading. Hence, the special bus services have been suspended.
Karnataka State Road Transport Corporation had planned this special bus service for the convenience of passengers travelling through this route.
Last Updated Mar 13, 2020, 9:53 AM IST