Congress chief Adhir Chowdhury led protest rally against price rise and COVID situation in Kolkata
West Bengal Congress chief Adhir Ranjan Chowdhury, led a protest rally in Kolkata on October 10 against price rise, the poor state of health infrastructure in Bengal, and the Trinamool Congress government's policies.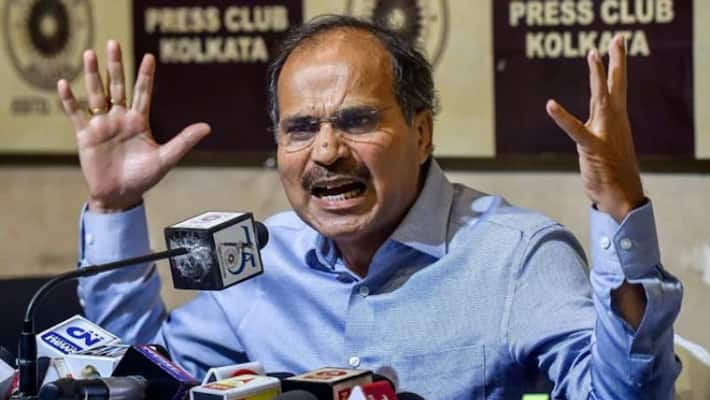 Congress leader Adhir Ranjan Chowdhury along with party workers on Saturday held a protest against the state government over law and order situation, price rise, and unemployment condition in West Bengal.
The rally started from Bidhan Bhavan, the party headquarters in Entally, to Esplanade. A Congress delegation then submitted a deputation to Governor Jagdeep Dhankhar.
Hundreds of Congress workers were marching on the road bearing party flags while holding posters against the state government. The workers also raised slogan against the state government.
Also read: Tollywood actress Monami Ghosh sizzles in a black saree; take a look
Adhir Ranjan Chowdhury said, "Now, no one is talking about the common people. The ruling party and the Opposition [BJP] are just asserting their power. So, we decided today we will give deputation to the Governor about the demands of the people."
Speaking on the advisory issued by the Union Ministry of Home Affairs (MHA) to all the State and Union Territories (UTs) over the crime against women, Adhir said, "So many advisories were issued in past but the state government did not bother so it will also not bother about this advisory too."
Also read: Trinamool peace march vs BJP's candlelight rally triggers controversy in West Bengal
The Congress leader pointed out that the Covid-19 pandemic was worsening in the state, and claimed that the state administration was under-reporting deaths.
The Congress leader also held meetings with the party's legislators to plan their course of action. They also discussed how the seat-sharing talks with the Left Front for next year's Assembly elections should be approached. On Friday (October 9), Chowdhury had visited Bidhan Bhavan for discussions with senior leaders such as Abdul Mannan and Pradip Bhattacharya.
Meanwhile, Adhir also met the state governor over the necessary commodity price hike in the state and rise in electricity tariff.
 
Last Updated Oct 11, 2020, 3:14 PM IST